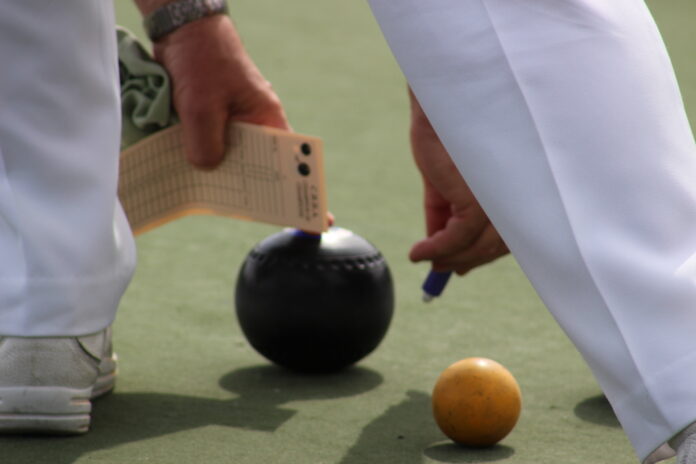 Hard week this week, First up The Maples came up against a strong Vistabella side and we were missing players due to holidays, however after a hard fought game  we went down 5 – 7 and 72 to 90 so well done everyone a great effort by all. Highest winning rink was, D.Toozer, K Hardy and Jeff Hier.
Next up the Chestnuts who visited El Rancho on a very breezy morning and managed a fantastic 10 2, and 106 – 66 victory what a great result under those conditions well done everyone. Highest winning rink, M.Hanratty, T.Hucknall and G. Shoots.
Last but not least The Beech went to Quesada and faced a very strong Rubies side going down 2-10 and 65 – 110, our winning rink was J.Rosati, S.Horton and  S.Penfold. A bad day at the office but afterwards they joined up for a Fish and Chip dinner which was thoroughly enjoyed by all. Great sporting touch.
Wednesday saw GREENLANDS Gladiators entertaining Vistabella in the Winter League  with a weekend side due to holidays and in a very hard fought close game Vistabella won 58 – 52,  2 points to 6. Greenlands winning rink was S.Bosworth, J.Taylor,D.Toozer and P.Bonsor.
Due to the weather all Friday games were postponed.
If you enjoy a mix of competitive and fun bowling in a friendly environment at a wonderful venue, if you want to share in and contribute to our continued success, why not give one of us a call?
Also coaching available either groups or individual, by fully qualified coaches. Equipment available.
Pete Bonsor (Captain) 711 02 08 46, John Rosati (Secretary) 688 70 93 62
Also we have Joes  roll up every Saturday morning 9.30 for 10.00, entry fee 1 euro FANTASTIC PRIZES ( honest)., non members are welcome and  pay a green fee 0f 6 euros. This is a great social event each week, food and drink available after. Just turn up before 9.45.
There is also an adventure golf course available for the Husband or wife and children whilst the partners are playing bowls just book at the bar.