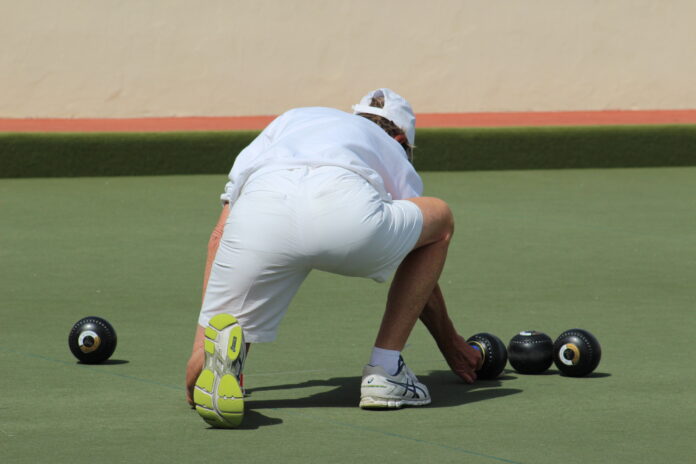 Friday 25th and the Sharks were away to Vistabella Lanzadores and came away with only 2 points, but they were a good 2 points with Anne Stone, Jim Reeves and Peter Parsons winning 29-14 – the shot difference being 73-87.
In the morning the Seagulls were at home to San Miguel's Navajos, in what was a very exciting game – the results were lost 16-17, and 15-17, won 21-12 and 21-14 and drew 19-19. Which left us winning the shots 95-79 giving us a win of 7points to 5, but just 6 shots away from a maximum 12 (every shot counts).
Monday 28th and the Explorers had a bye.  The Pathfinders were at home to Quesada Pearls.  Were we secured 4 valuable points.  I say valuable because after last year's successful campaign and we got promoted to the top division we are currently the strongest team in the league, supporting everyone from the bottom.  The game itself was bizarre we won 2 trips well 26-19 and 19-15 and lost 3 heavy 12-35, 8-28, & 4-32 giving a shot difference of 69-129.
The Explorers however are a comfortable 4th in their league and only 7 points behind the leaders.
Friday 2nd December turned out be a cold,damp day, what us Brits would describe as a autumnal day and our Seagulls played at home and the Sharks travelled to Quesada, to play their Swallows, where we came away with 4 points, with our thanks to Steve Douglas, Steve Syddall, & Alex Whyte 24-11, and Anne Stone, Jim Reeves and Peter Parsons 18-16, leaving a total shot difference of 74-92.
The Seagulls welcomed Quesada Swans where we came away with 6 points each, out winning trips were very tight winning 18-17, 18-16, & 18-16 leaving us a shot deficit of 78-99.
Dave Hadaway