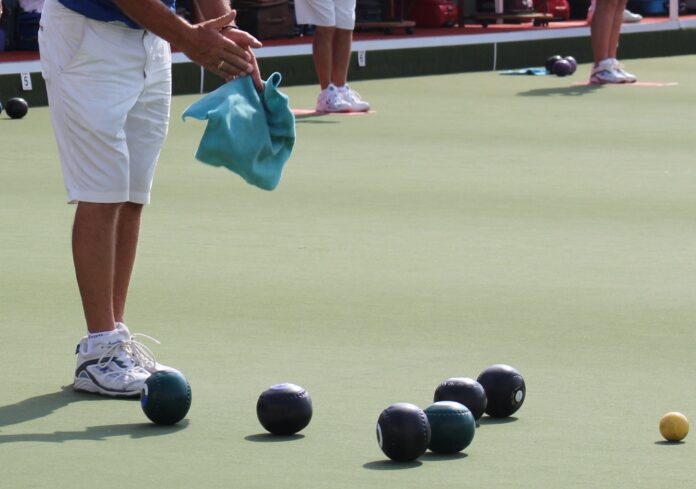 On Monday the Pintos entertained Greenlands Chestnuts in very difficult wind conditions, I personally found that I obviously hadn't bought enough lottery tickets. Though I was in good company. A strong wind will normally negate the home advantage. The Chestnuts took the rinks by 4 to 1 and the overall shots by a comfortable margin.
Wednesday found our winter league team playing host to Montemar, playing well to take the rinks by 2 to 1 and the overall shots. Frances Johnston, Ron Greenstreet, Rob Clark and Keith Longshaw 26-10. Sheila Cox, Pam Harris, Brian Harris and Mike Cox 27-12. Bill Johnston, Judy Foley, Diane Yates and Henry Ryder 10-15.
On Friday afternoon the Mustangs were at Villabella playing the Picadors and by the best of luck the rain held off and the mat bowled well. We had a splendid afternoon's bowls and enjoyed the match, taking two rinks, a decent away result. Debbie Ham, Judy Foley and Adrian Ham 12-19. Barbara Jones, David Baker and Geoff Jones 11-26. Peter Blackburn, Malc Sykes and Diane Yates 25-8. Sheila Cox, Brian Harris and Mike Cox 8-34. Bill Johnston, Pam Harris and Henry Ryder 21-12. Bowlers of all levels are welcome at El Rancho, for further membership information contact Sheila Cox at micksheilacox@gmail.com.