By Sheila Cammack
Saturday 1st. October was San Luis OPEN mixed triples one day competition. It was a different format to our usual 2 day event, with 5 groups of 4 teams just playing their own group players over 12 ends with the winners decided by points gained.
The different twist was that as well as the usual 2 points for a win, all teams got 1 point for each end they won.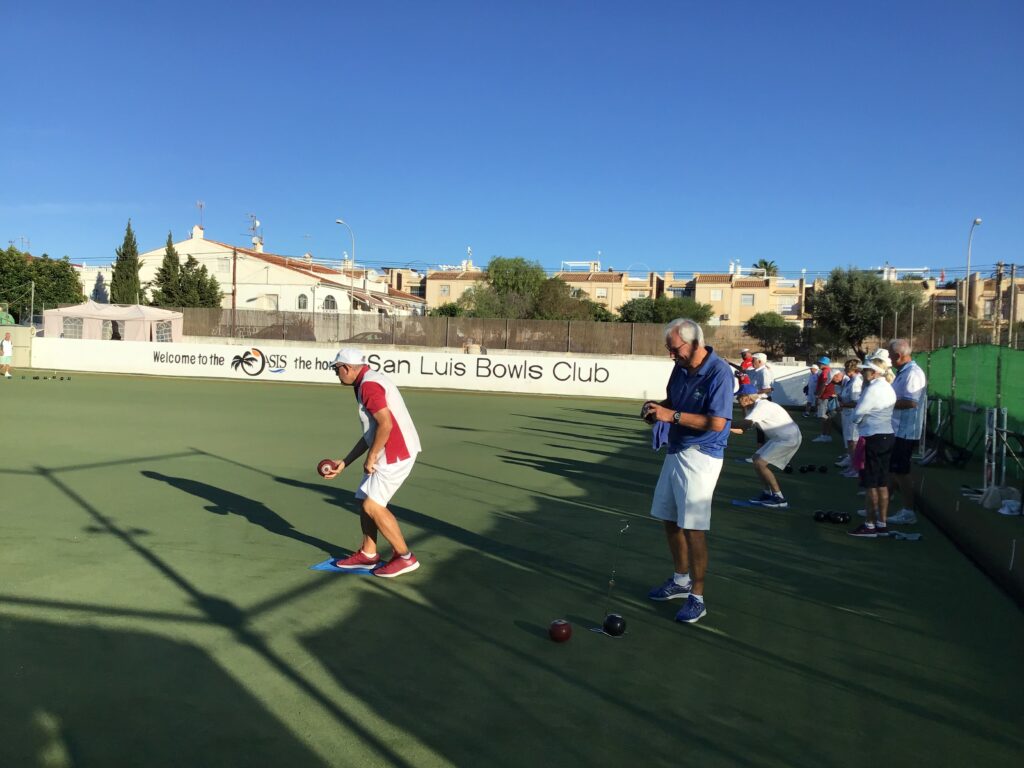 This meant that a team could win all their games on shots scored but still lose overall on points for winning fewer ends, challenging!! Winning teams: 1st) June & Keith Jones & Martin Foulcer, 2nd) Dave Morrison GL, 3rd) Sandra & Neil Burrows & Scott Malden, 4th) Phil & Mary Lockley & Dave Webb, 5th) Ray Robson CB. All 5 group winning teams got their entrance money returned.
Thanks to Stewart for organising the event, also everyone who helped in any way & Oasis staff for keeping us well supplied with hot & cold food & drinks during the day.
Although we did have a safety break, through the heat of July/August, Keith didn't want us to get completely out of practice so in September we started the 5 week internal leagues "Hot Rod": 2 wood triples, over 14 ends with all shots counting, as long as they were inside the 2ft/60cms stick measure!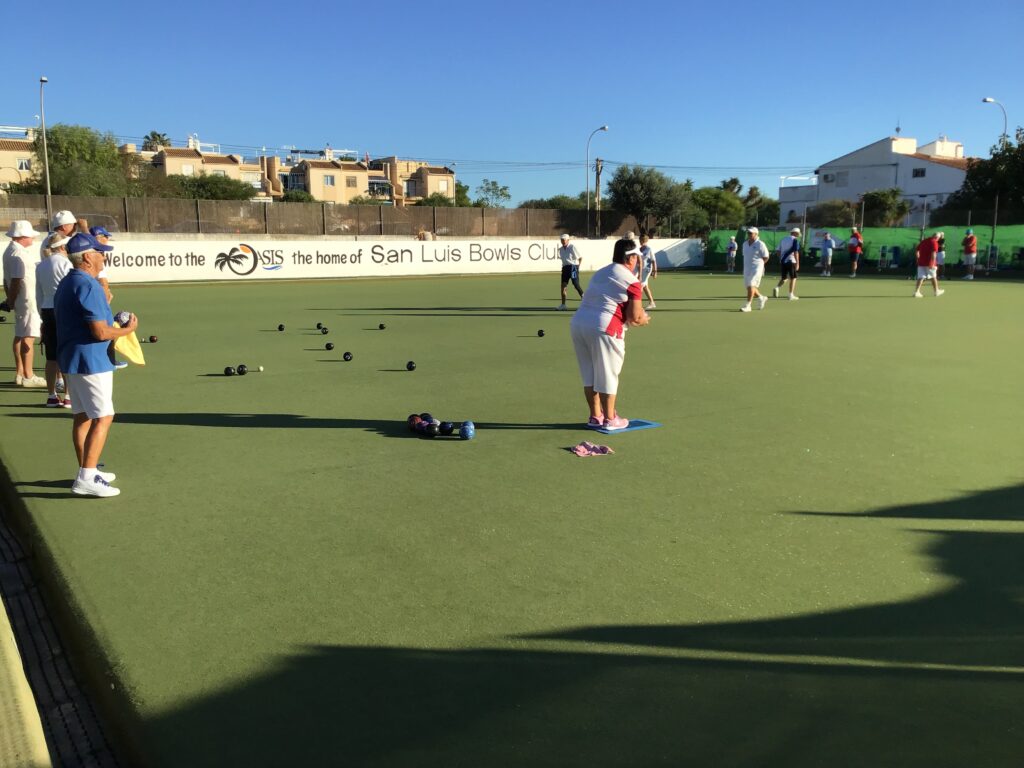 Frustrating when your bowl finished just outside but an excellent, fun way to focus on our drawing skills.
On Tuesday 4th, we played the last of our "Hot Rod" matches with the "CHRYSLER" team: Capt. Pat Reilly, Margaret Morrison, Chris Jackson & Ralph Jones crossing the line in first place.
On Thursday 6th the "Aussie Birds" internal league finished (based on normal Aussie Pairs game: 2 pairs, with 8 bowls per team, playing 12 ends and normal rules so only the winners shots count). The "EMU" team: Capt. Pat Reilly, Giuseppe Galelli, John Dowell & Sheila Cammack, kept their heads above ground to win, Cheers! everyone.
San Luis BC welcomes new members of ALL playing abilities and our internal leagues have given us a chance to get to know our current new members so we're ready to work together in the full winter season leagues ahead.
For more information, come along to watch on club or match days, or contact Club Captain June Jones: keithjones81@hotmail.com / 691 903 773.