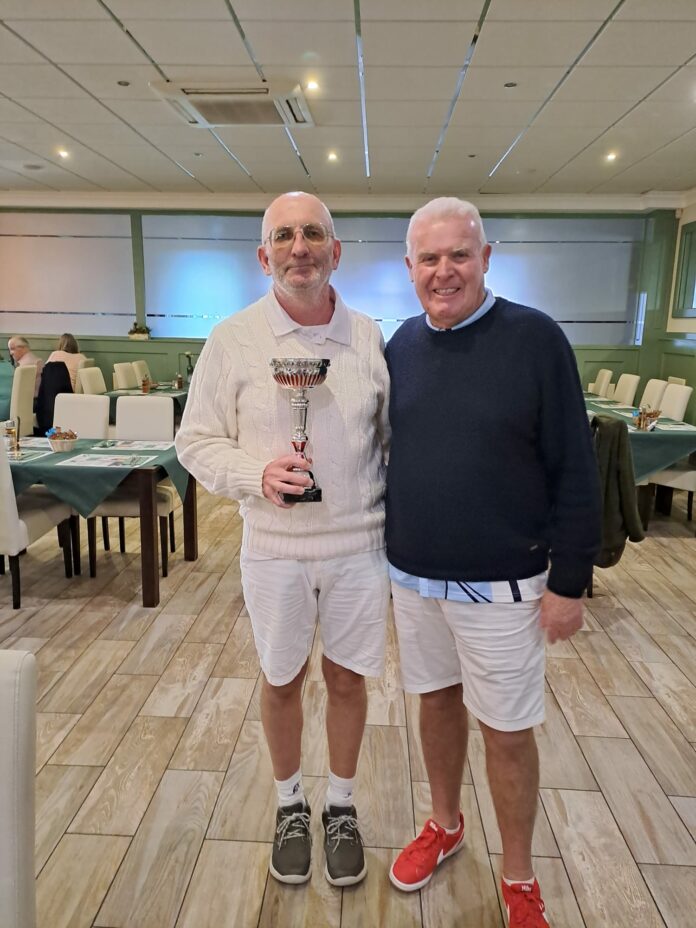 Hi all, Hope you all had a nice Christmas, and I wish you all a Very Happy & Healthy New Year.
A quiet time for Bowls at the moment before all the League's start up again next week, so it was nice to have a Friendly (if you can call it that) match on Wednesday 4th January at Home against our very good friends from Bonalba, we hope to make this a regular event, so it's a trip up to Bonalba next time, We have been donated a Trophy from Paul Parkes for this event.
This time Vistabella Won 7-3, then we all went to Quasada Fish & Chips for lunch.
Picture is Bonalba Captain Roly Bell (right) handing the Trophy to Vistabella Captain Steve Baxter (left).