The Nationals have been going pretty well for San Miguel. We have 2 teams in the Ladies Triples semi-final – Ann Allen, Linda Plaisted & Pat McEwan and Gail Willshire, Ann Eagle & Lynn Greenland. The bad news is they have to play each other. The good news is we are guaranteed a San Miguel team in the final.
In the Men's Triples we also have two teams but they are in the opposite sides of the draw. Reg Cooper, Cliff Plaisted and Chris Collier play a team from Quesada, while Brian Allen, Johnny Raby & Gary Raby play a team from Javea.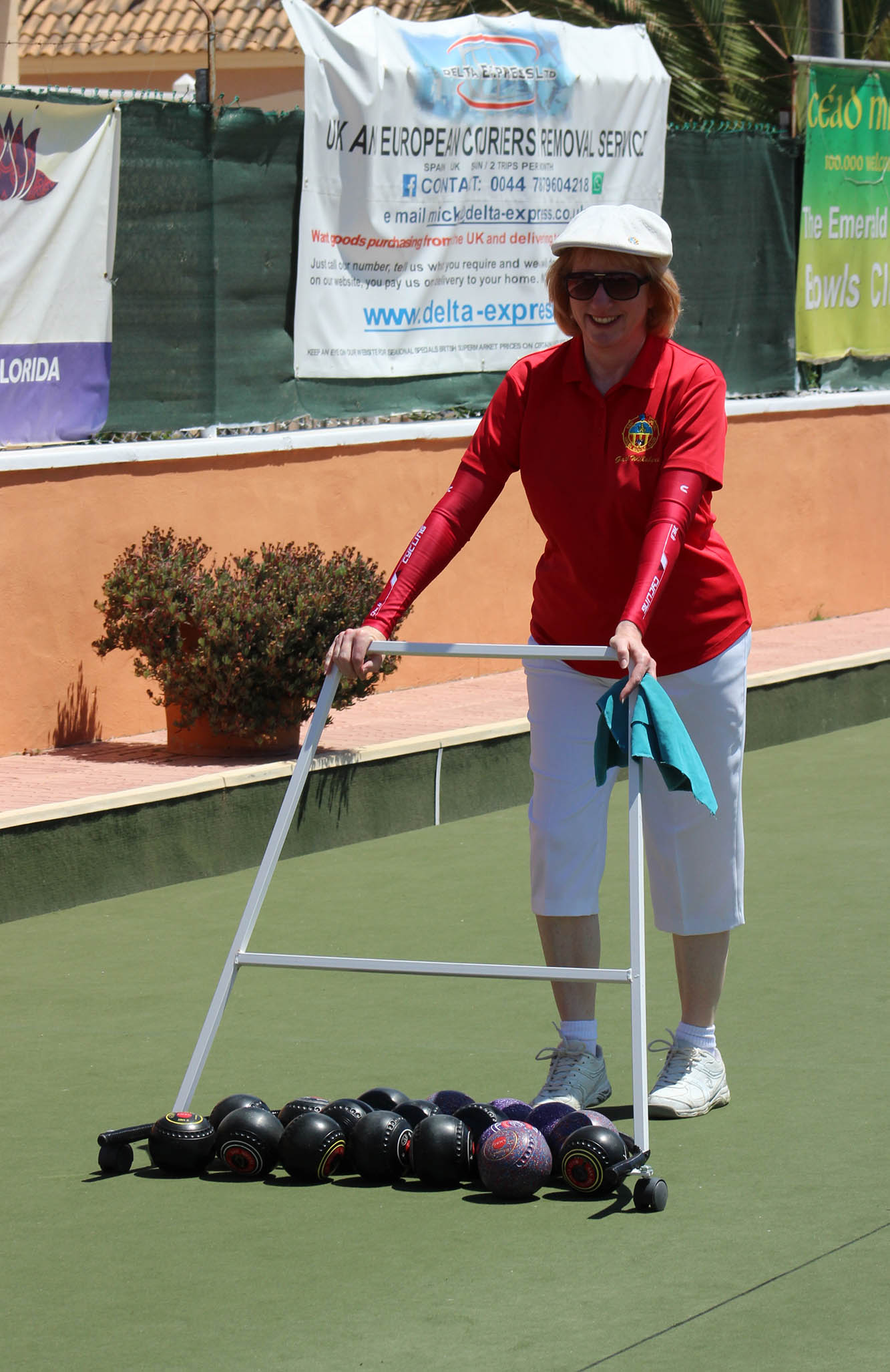 We also have 2 teams in the Ladies Pairs semi-final. Gail Willshire & Lynn Greenland and Val Collier & Ann Eagle in opposite sides of the draw, both playing teams from Quesada. In the Men's Pairs semi we have one team comprising David Johnson and Len Rudge. Both the Triples and the Pairs semi-finals will take place on Monday 21st May.
In other news, while we started off today with 6 men through to the first round of the Men's singles, only one of them made it through to the second round – Fred Willshire. This may already have been played by the time you read this report and there is still another round to go before the semi's. Meanwhile, the Ladies Singles competition only started today. Pat McEwan and Mary Dyer made it through from the prelims to the first round and Val Collier, Carol Rudge and Ann Allen are due to play their first matches on Saturday 19th May.
Good luck to everyone and I hope to be writing about great achievements next week.
If you are thinking of taking up bowls, why not come to Wasps on Wednesdays 1pm for 1:30 start. €5 for an afternoon's bowling with shoes and woods available to borrow.
For further information on San Miguel Bowls Club please contact the President Stuart Hemmings on 965720461, or the Secretary Gail Willshire on 965020492.