CHICKEN RUN . Sunday 27th August
Twenty six members attended the monthly chicken run. A few social members played for the first time. Everyone enjoyed the mornings bowling, some with good scores some with not so good. After a couple of drinks and a chat, the chickens and eggs were presented by Chris Harding our chairman.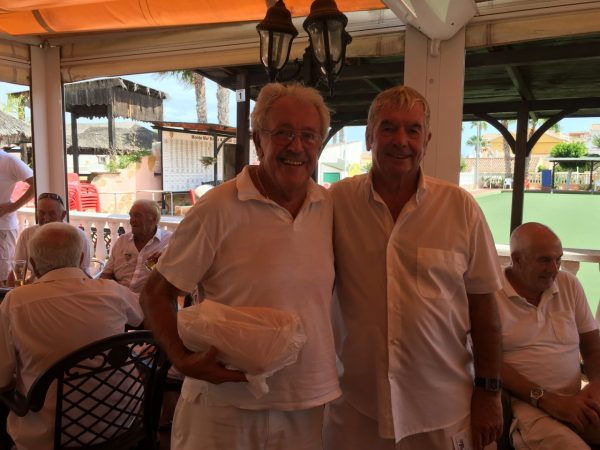 The winning lady was Val Hignett and the winning man was Keith Simpson. The winners of the eggs was Carol Packer and Ted Hyman.
This month the chickens were donated by Sheila Roberts and the eggs by Joan and Chris Harding.
For further information about Monte Mar Bowls and Social Club check out our website  www.montemarbowls.com 
Sponsored by The Belfry, The Pub, Bowling Abroad and Avalon