Hi everyone, first report of the New Year and its a good one, But first of all Yesterday (Sunday) was our regular get together to celebrate 3 Kings Day, dressed in fancy dress. The sun shone and everyone entered into the spirit of things. the bowls were played in a men versus ladies format just to inject a little competitive edge into the proceedings. The final result was the men won by a fraction but its not the winning its the taking part and we all enjoyed the day. at the buffet after prizes were awarded to the best fancy dress. Ann Eagle and Stuart Hamill       were the worthy winners so well done to them and thanks to everyone who made the effort with their fancy dress.
We kicked off the new season with the Maples at home to Monte Mar Torreadors, final score was ..total shots – 107 – 56. Points 12 – 0. A fantastic result, well done everybody. The Best winning rink goes to Sally Cordell, Roy Cordell, skip Chris Dewar. – 25 – 10. In the Voyager Div. the Chestnuts were away to El Rancho Raiders, Not the best of surfaces to play on so any rinks won is a bonus and so it predictable went the oppositions way resulting in the final score of …….shots – 72 – 107. Points 1 – 11.
In the Discovery Div the Sycamores were away to La Marina Pathfinders. final score  – shots 79 – 58. points 10 – 2. Best winning rink goes to Brian Tomlin, Ron Stansfield, skip Dave Dudding 21 – 12. In the Fed 4s league team Ash were away to Monte Mar. Final score – Shots 40 – 60. Points 2 – 6. Best winning rink were – C Rudge, V Sale, L Rudge, skip Mel Brown. 23 – 18.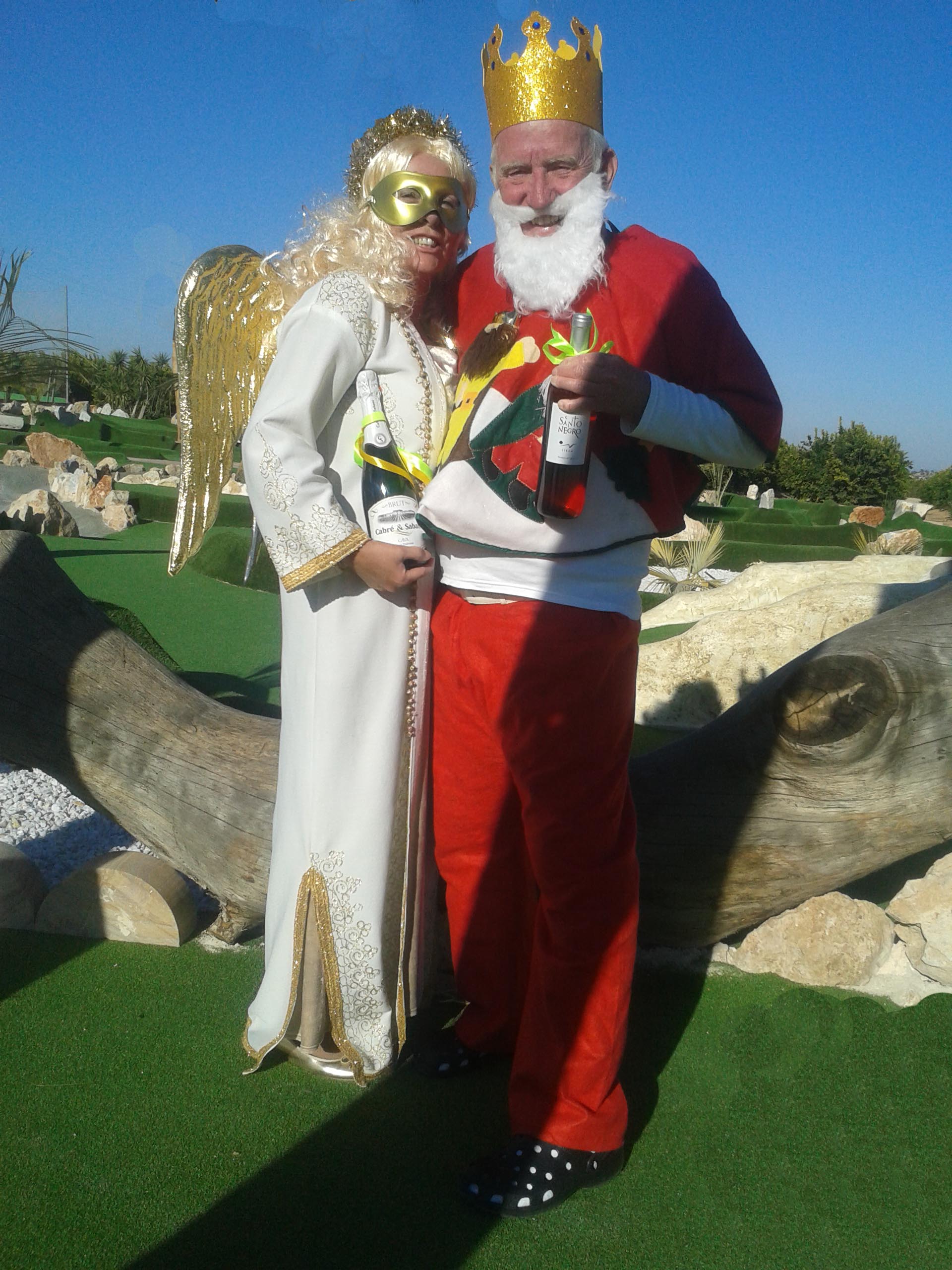 In the Winter League the good results kept coming, we were at home to Bonalba. final scores 113 – 69. 11- 1. Best winning rink was – J Giddings, D Watt, D Toozer, skip R Cordell. – 40 – 7.
In the Fed 4s Beech were away to San Luis Bazeas, A very good result with two rinks won, so final score was – shots 50 – 33. points 6 – 2. best winning rink was D Watt, P Lockley, M Lockley, skip G W – 22 – 7..
In the southern league, It was a good result for the Cedars,  unfortunately their opponents were our other team the Elms. Final score was – shots 142 – 43. points – 12 – 0 Best winning rink – P Lockley, M Lockley, skip Mel Brown. 41 – 10.The Oaks had a bad day at the office losing 12 – 0 at home to San Miguel. for all inquires please contact Chris Dewar on mob No 698418987 or visit our website at www.greenlands-bowls.wix.com/greenlandsbowlsclub