This year's Championships will be held between May 13th – 27th  and once again, Línea Directa has kindly agreed to be our main sponsor, which has allowed the Organisers to offer a lower entry fee, which, in turn, has resulted in a 20% increase in entries.      
These entries are mainly from Alicante, which is the largest Region, but there are also bowlers travelling up from Almeria, Malaga and across Tenerife.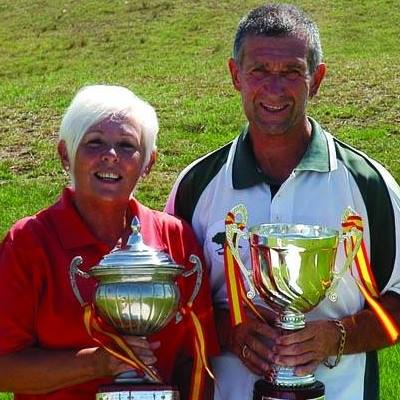 The opening ceremony will be at Greenlands Bowls Club on Saturday the 13th May at 11.30 where they  will play daily until the 21st, after which the competition will transfer to Quesada Bowls Club, culminating in the Finals on Sat. 27th.      
Although he has a bye through to round one, If last year's men's champion Martin Foulcer of Vistabella is to retain his title he will have to overcome one of the region's most consistent bowlers in Stuart Hemmings of San Miguel while, in the Ladies section, 2016 winner Ann Eagle won't be relishing an opening round tie with Ann Marie Stevenson of the Emerald Isle, the recent winner of the Champions of Champions crown.
The early rounds at Greenlands Bowls Club get underway daily at 10.00 with play going through until approx. 17.00. Everybody is welcomed and entrance is free.
For more information contact Suzi Cooper on suzi.cooper57@gmail.com or Bob Donnelly on 646132362.