Quote: 'I was practising in the early hours of the morning at a time when other players were returning home at 3am from a night out on the town'
Leader Chief Sports Editor Andrew Atkinson speaks to Bowls legend Ian Schuback, winner of Australian Mazda International Jack High, Golden Nugget Invitational Singles, Queensland State Titles, Australian Singles Championship and Queensland Sportsman of the Year in a World Exclusive interview.
A BROKEN jaw in an Aussie Rules final in the Latrobe Football League helped launch a successful bowling career for Ian 'Shoey' Schuback who I befriended 30 years ago.
"I suffered a broken jaw after being 'king-hit' playing Aussie rules in the Latrobe Valley football league," Shoey told me, via video chat from Queensland.
Shoey won the Churchill Insurance World Indoor Bowls  Championship in my home City Preston at the Guild Hall in 1989.
Revealing for the first time, Shoey said: "Winning the final at Preston is something that I'll remember forever.
"I recall that I headed to the Guild Hall in the early hours – when groups of players were returning back to the hotel after a night out in the nightclubs," said Shoey.
"I had become buddies with the security guy at the Guild Hall and I'd turn up at 2am-3am to practice!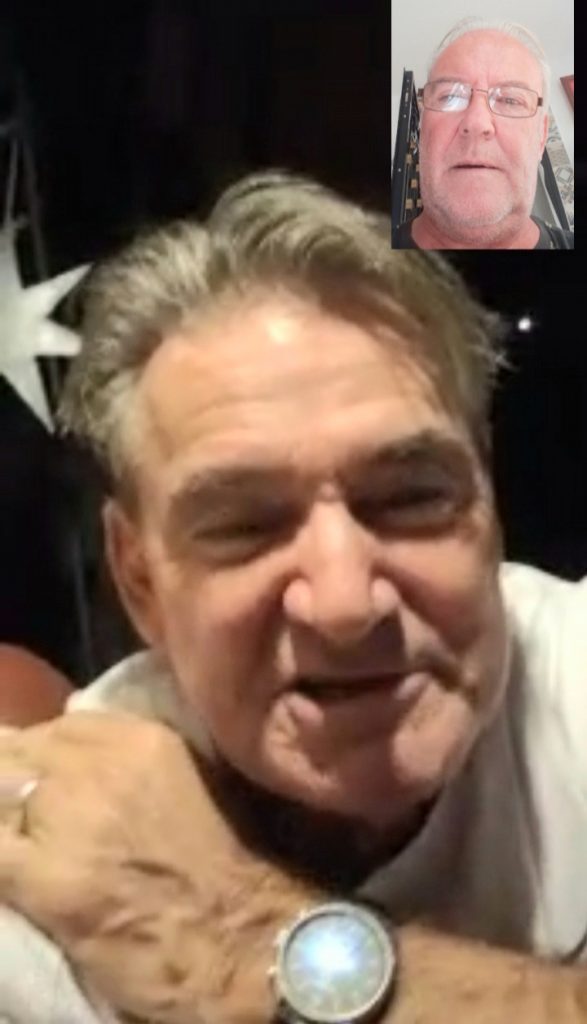 "Players used to pass me, not knowing where I was heading," said Shoey.
"The security guy gave me a key, switched the Guild Hall lights on and I practised through the early hours," he laughed.
Having began playing bowls aged 30 in 1982, the beginning of an illustrious career, selected for Queensland and selected as Australian singles representative at the Edinburgh Commonwealth Games in 1986.
"I went to Queensland and had my first game of bowls at Coolangatta Bowls Club in 1982 and was selected to represent Queensland in my second year," said Shoey.
In his green and gold debut Shoey won a Silver medal. In 1987 he was in Britain to compete in the World Indoor Championships, with countryman Jim Yates, winning the World Indoor Pairs title – the first time in the event's history the trophy had left British soil.
"I quit coaching tennis and fully devoted my time towards improving my game of bowls. I was selected as Australian singles representative in my fourth year at the 1986 Edinburgh Commonwealth Games, where I met HM Queen Elizabeth, who presented the silver medal around my neck," said proud Shoey.
In 1987 Shoey won a plethora of Australia's most coveted tournaments, including the Mazda International Jack High, the Golden Nugget Invitational Singles, the Queensland State Titles, and the Australian Singles Championship and named Queensland Sportsman of the Year.
In 1988 the Australian Pairs Championship and the AGC International Elite Singles followed and in 1990 he was selected to compete in his second Commonwealth Games, in Auckland winning Gold in the pairs with Trevor Morris.
In 1992 Schoey won the singles at the World Indoor Bowls Championships, the first non-British bowler to lift the title.
Schuback paired Cameron Curtis in the 1994 World Indoors Championship, Shoey winning his third World crown. At the World Indoor Championships in 1996 he was successful in winning a fourth World Title with Kelvin Kerkow.
Looking back on his career, Shoey said: "At the 1990 Auckland Commonwealth Game, Trevor Morris and I won gold for Australia in the men's pairs event.
"At the time my aim was to be the most professional player in the world – and become world champion.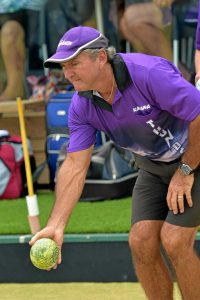 "I exceeded my goals, although I believe you make your own luck in life. I then retired after playing bowls for 15 years and winning over 70 major titles."
Since retiring Shoey was behind the mic for 16 years commentating on the ABC TV Super Series bowls, with weekly viewers topping 300,000.
"It was to keep me involved in the sport. I enjoyed my time as an ABC commentator," said Shoey, who went on to coach the Australian men's and women's bowls team at the 2006 Melbourne Commonwealth Games.
"It was a wonderful opportunity to put something back into the sport I love," said Shoey, awarded an OAM for services to bowls as a player, commentator and coach.
"That was one of the most humble feelings I could ever imagine or experience," said Shoey.
"I never ever reflected much on what I had achieved or won – victories re-charged my desire for the next tournament," said Shoey.
After his triumph at Preston Guild Hall Shoey, recalled: "I gave my winner's trophy to the young daughter of the owner of the hotel I was staying at.
"Something that didn't go down too well with the sponsors. They thought I was being disrespectful, but I didn't see it like that.
"In truth, with the exception of my two Commonwealth Games medals, I never kept a trophy. I gave them away."
*Next week. In Part 2 Ian 'Shoey' Schuback salutes bowls legend David Bryant CBE who died in 2020, aged 88.