So here we are in April 2021; after the ongoing confusion and distress of 2020 from COVID 19, which has sadly affected members in many different ways.
Now Spring has arrived and we've celebrated Easter, so we look forward with hope to the time when we can get back to some form of "normality" in our sport of bowling.
In the meantime San Luis is undergoing a massive spring clean and make-over, turning Casa Ventura into a new look "OASIS SAN LUIS". In spite of rumours about the demise of San Luis B.C. stalwart members kept it going and former members are returning.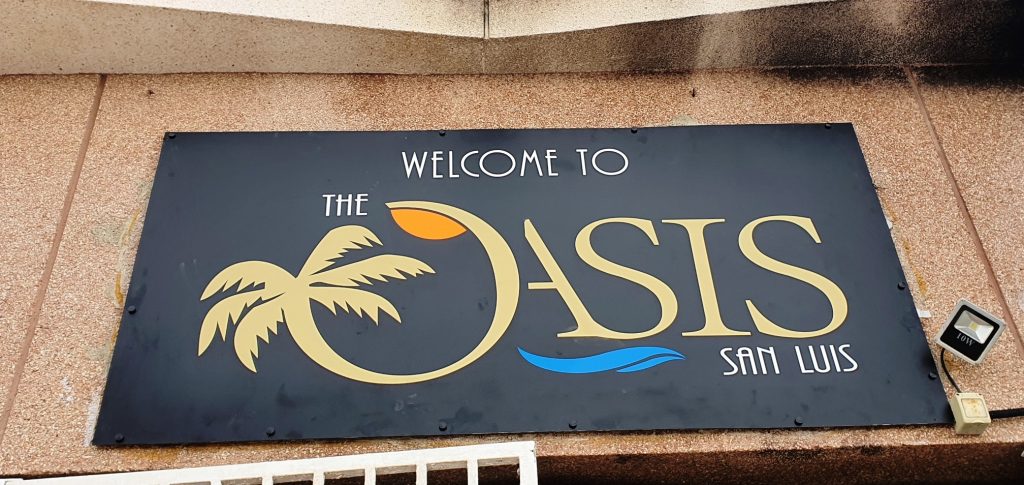 Now new owners have taken everything over and are putting in money and energy to first clear the site of the big trees (the roots were damaging the paving & swimming pool). The pool is being stripped and re-tiled and the rest of the area inside and out is being upgraded to meet council regulations.
It is anticipated the bar and pool will be officially opened in mid May and a new clubhouse will be built shortly and later new toilets for bowlers. Major work on the bowling green is planned for summer 2022.
So I'm very glad to say that San Luis Bowls Club lives to fight on, hopefully for another 20 years!!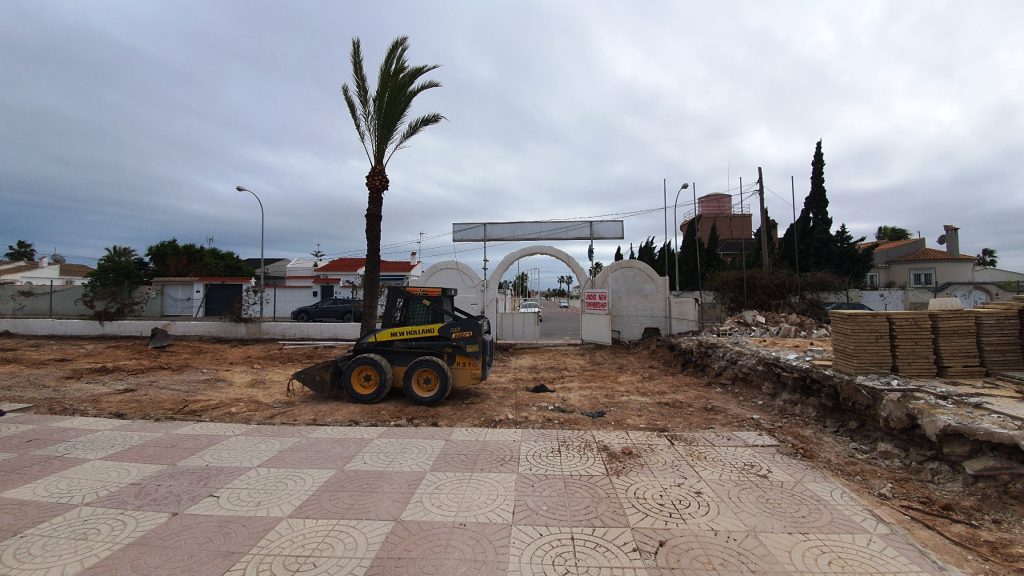 Currently bowling is restricted by COVID regulations + the fact that members have to use the rear entrance for access to the green so not to go too close to some of the building work. However, members are still able to play (at their own risk) and there are fun competitions on Monday & Friday mornings with a chicken drive on Saturday morning.
If the leagues are able to start again in October, depending on format & numbers, we will be entering teams in both leagues, potentially we could have teams in Div A, B & C and winter league so new members are welcome.
If you want to talk to someone about joining/re-joining & pick up a membership form, steering committee members are normally on site on Monday, Friday & Saturday mornings. Come and join us in our new beginning. Take care and we look forward to seeing you on the green.
Sheila C.