Our fundraising event for this year was for prostate cancer.
A decision was taken to raise money for this well worthy cause and to make it as much fun as possible and a talking point with everyone, the guy's had to grow a dogtanion beard. The gals not to be outdone by this decided to wear black bra's outside their bowling shirts.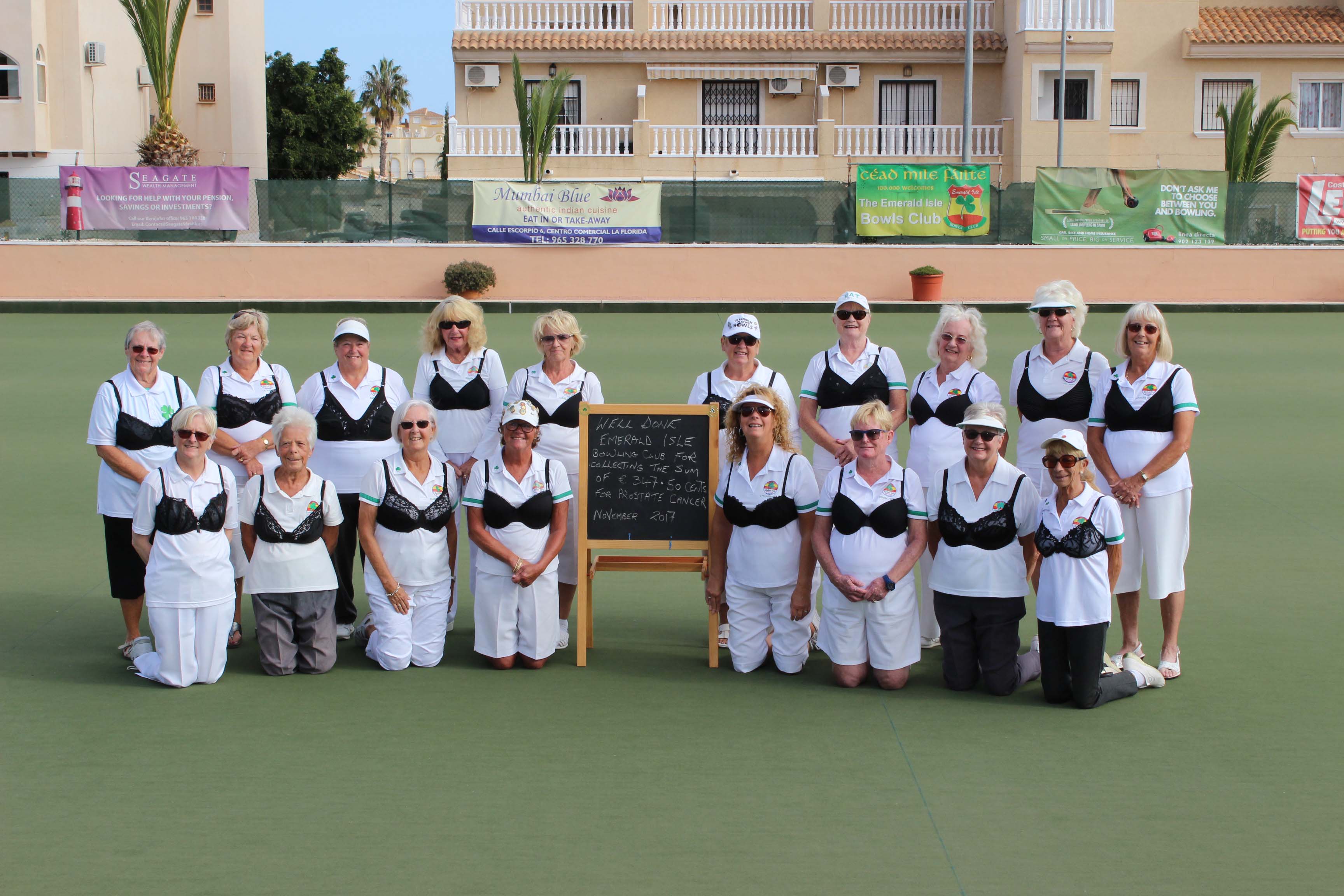 It initially was amongst my squad of bowlers, you know them as Neptune's & Claymores, but it quickly gained momentum and in the end almost sixty people participated, each donating to this cause.
The sum of € 347-50 was collected.
All in all a great spirit within  the Emerald Isle Bowls Club prevailed, giving some ladies and wives in the club bragging rights on how big there other half's (beard) was growing.
Great idea think this could be here again next year.
Watch this space.
Brian Smith