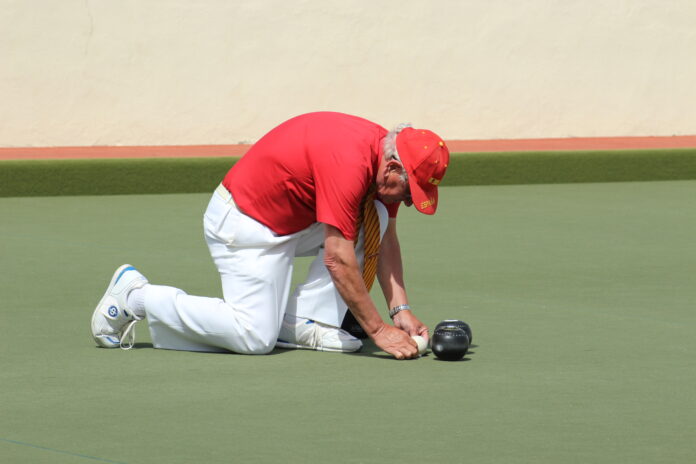 This week in the LLB South Alicante League the Flamingos entertained Vistabella Albatrosses, they proved to be too strong for the home side on the day, only managing to win on 2 rinks, gaining 4 points and 75 to 89 on shots. Winning rinks were Sheena Mallet, Alan Miller, John Mallet 17 to 14, Brenda Jiggins, Derek Jiggins, Graham Richardson 21 to 11.
The Seahawks travelled to Quesada to play the Diamonds and the flight proved too much for them and came away with zero points 76 to 101 on shots, 'a bad day at the office'.
The Panthers were at home to Vistabella Conquistadors, looking to cement their position at the top of the third division and insure promotion. They didn't disappoint with an emphatic result taking all 12 points and winning on shots by 122 to 59. Rink scores were Liz Mildon, Nick Mildon, Dean Webb 31 to 6, Jayne Storey, Phil Newham, Kevin Storey 26 to 12, Sylvia Rennie, Peter Robins, George Burrage 24 to 12, Val Lever, Della Wailes, Steve Wailes 19 to 12, Brenda Jiggins, Sue Hudson, Derek Jiggins 22 to 17.
The Geckos having no game this week, just leaves 2 weeks to the end of the winter season which has been very successful for the club with all teams maintaining a healthy position in their respective leagues.
New members and guests are always made welcome at the only club in Murcia region competing in the Lavante Lawn Bowls Leagues, why not come along to one of our roll up mornings on Tuesday, Thursday or Sunday at 10 am.
Peter Dix