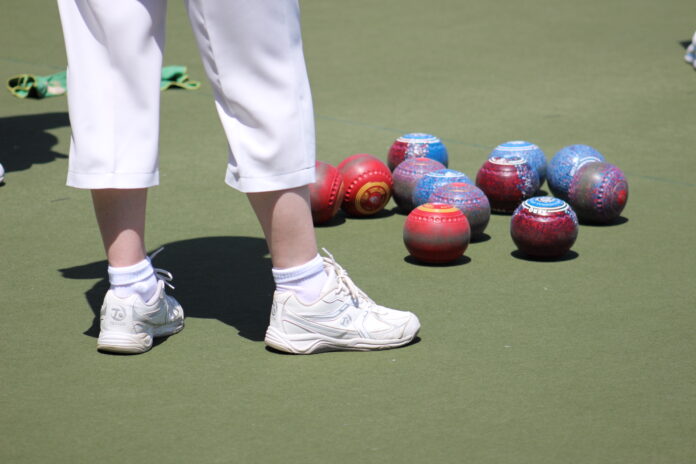 Division (B) The Blues were away playing Quesada Swifts which resulted with wins on two rinks by; Kathleen & Noel Morrisroe with Derek Biggs (22-8). Ramsay Sinclair, Martin Harley & Karen Kirk (19-17). Result 4-8 (Shots 80-90).
The Golds were hosted by La Marina Seagulls who won three rinks but could not stop; Pat Moore, Stan Dibble & Alan Mawer (22-12) from claiming two points for a win, with Skip Lyndon Johnstons team holding out for a draw making the end result 3-9 (Shots 80-101).
Division (C) A home game for The Silvers who welcomed Greenland's Elms, a couple of rinks suffered heavy defeats, but one rink just lost out by one shot for a draw, two good wins on the others by; Lesley & Wayne Howlett with David Whitworth (23-10). Pat Maldon, Jim Gwynn & Steve Gray (16-10). The game ended 4-8 (Shots 67-94).
Enterprise The Apollos welcomed Greenland's Maples to La Siesta where one rink dropped five shots on the last end to lose by one, other than that we managed to win quite comfortable on the only winning rink by; Mike Inns, Wendy & Alan Ralph (25-11). The game ended 2-10 (Shots 71-107).
Discovery The Pioneers played host to El Rancho Pintos for their afternoon which saw us lose on four rinks but managed to salvage two points from a win by; Irene Laverick, Stan Dibble & Alan Mawer (18-13). Lost 2-10 (Shots 75-112).
Voyager The Sputniks travelled to Emerald Isle for their afternoon game against the Moonrakers, which resulted in wins on three rinks together with the overall (Shots 82-79) to win 8-4. The winning teams were; Lesley & Wayne Howlett with David Whitworth (21-8). June Whitworth, Peter Ayres & Graham Doel (19-15). Pat Malden, Maggie & Steve Gray (17-13).
Interested in joining La Siesta members run bowls club, there is always something going on with events being arranged by the social secretary to suit all members. George´s Chicken and Egg, every Wednesday 1.30 for 2pm, with Mike & Grahams roll up every Saturday 930 for 950 am. Just pop in or call the President George 865772498 or the Captain Wendy 633068399 who will be pleased to give you any further information you may require.