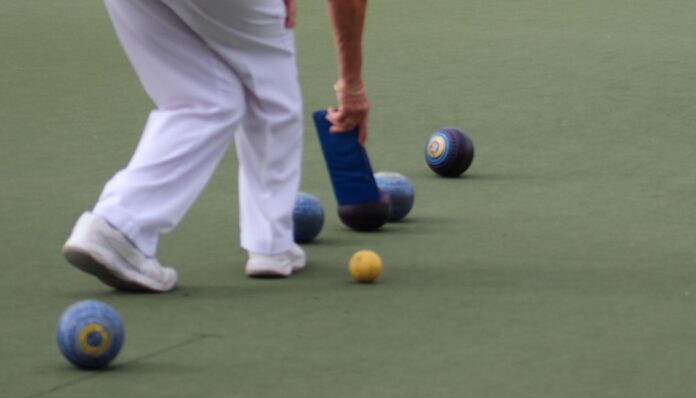 Division (B)
The Golds played host to Vistabella Picadors knowing they needed a win to keep the pressure on the top team. The visitors played really well to win on four rinks with our rink winner being; Jo Elkin, Pauline Johnson & Neil Cox (22-20). Lost 2-10 (Shots 77-105). The Golds also played a re-arranged home game on Wednesday against Quesada Swans and managed to win on two rinks but losing on the others managing to pick up four points from the following teams; Ann & Robert Heath with Brian Fraser (22-13). Pauline Johnson, Derick Barker & Neil Cox (17-11). Result 4-8 (Shots 77-87).
Division (C) It was an away game for the Silvers at San Luis, it saw a couple of rinks going close with a draw by Wayne Howlett, June & David Whitworth (15-15) and a win by; Maxine Wright, Oyvind Lund & Steve Gray (17-11) with the game ending 3-9 (Shots 64-95).
Enterprise The Apollos welcomed Quesada Pearls to la Siesta, hoping to gather as many points as possible. The game finished winning on two rinks and collected four points by; Jim Jarvie, Martin Harley & Karen Kirk (24-19). Joy & Brian Gardiner with Jean Cooper (21-18). Result 4-8 (Shots 78-109).
Discovery An away game for the Pioneers to play La Marina Explorers, which resulted with good wins on three rinks by; Jo Elkin, Pauline Johnson & Alan Mawer (27-5). Pat Moore, Bill & Sue Jordan (19-13). Tracey Paffett, Irene & Dave Laverick (19-14). Together with the overall (Shots 89-77) saw the game finish 8-4.
Voyager The Sputniks welcomed Vistabella Eagles to La Siesta who played really well to win convincingly on three of our rinks but lost the other two, the rink winners being; Pat Malden, Sue & Brian Elkington (28-10). Pete Ayres, Wayne Howlett & David Whitworth (19-8). Lost 4-8 (Shots 81-98).
Interested in joining La Siesta members run bowls club, there is always something going on with events being arranged by the social secretary to suit all members. George´s Chicken and Egg, every Wednesday 1.30 for 2pm, with Mike & Grahams roll up every Saturday 930 for 950 am. Just pop in or call the President George 865772498 or the Captain Wendy 633068399 who will be pleased to give you any further information you may require.