Although there was a blank week of league matches, QBC were able to play some of their non champion of champion finals.
In the 2 wood singles, Trevor Voisey beat Jason P, whilst the handicap pairs went the way of Joe Brinton & Terry Morgan, who beat Colin Highland & Sandra Heath.  Both mens and ladies trips took place on Sunday afternoon, and were close run affairs.
It was the trio of Mel Highland, Claire Dye & Lin Miller, who triumphed over Irene Everett, Violet Campbell & Sandra Heath, to take the ladies crown.  All square going into the last end, the team of Graham Phillips, Chris Brazier & Jason P, just edged out Steve Hibberd, Dave Barnes & Trevor Voisey, to win it for the blokes.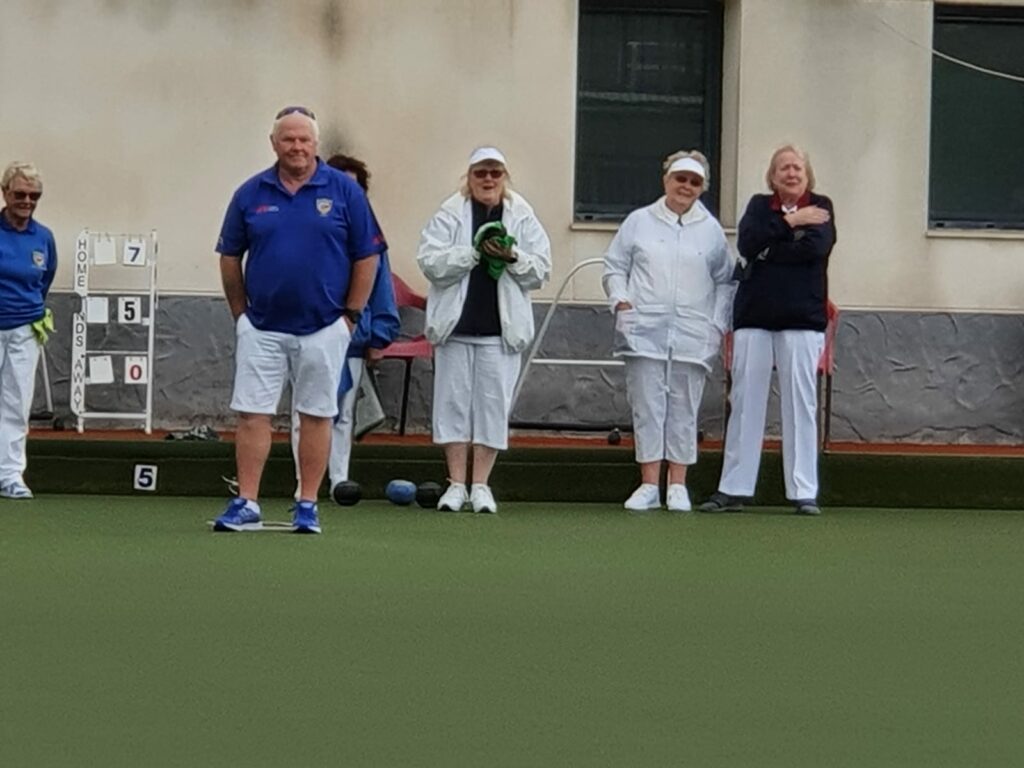 A 3-rink team from Clacton, started their tour of Costa Blanca with a match at Quesada last Thursday, when an enjoyable match ensued.  Although rain stopped play after 12 ends, following a short tea break, a further 2 ends were possible before the heavens opened up, forcing a premature close of play.  Post-match soup and a filled roll, were much welcomed, before the group boarded a coach, which took them to their La Mata hotel.
Main image: A flooded QBC green. From left to right is Julie from Clacton, plus QBC members George, Cath & Stella