This week, again some interesting results, on Monday in the Voyager div. the Eagles at home to Greenlands Chestnuts lost 10 – 2 with shots 72 to 93. However the scores were very close which is not conveyed by the result. You're getting there Eagles ! The Buggies continue their dominating run away to Greenlands Beeches winning 12 – 0 with shots 139 for and 52 against.
In Discovery div. the Drivers away to Country Bowls Flamingos lost 5 – 7 however with shots 91 for and 79 against. An extremely close match, with a notable score of 31 – 7 for Alan Whitely, Jeff Neve and Pat Rafferty.  In the Enterprise div. the Albatrosses  won at home to Quesada Pearls 10 – 2 with  98 shots for and 73 against with a notable score for Lyn Watkins, Carol and Gary Thorpe of 29 – 4.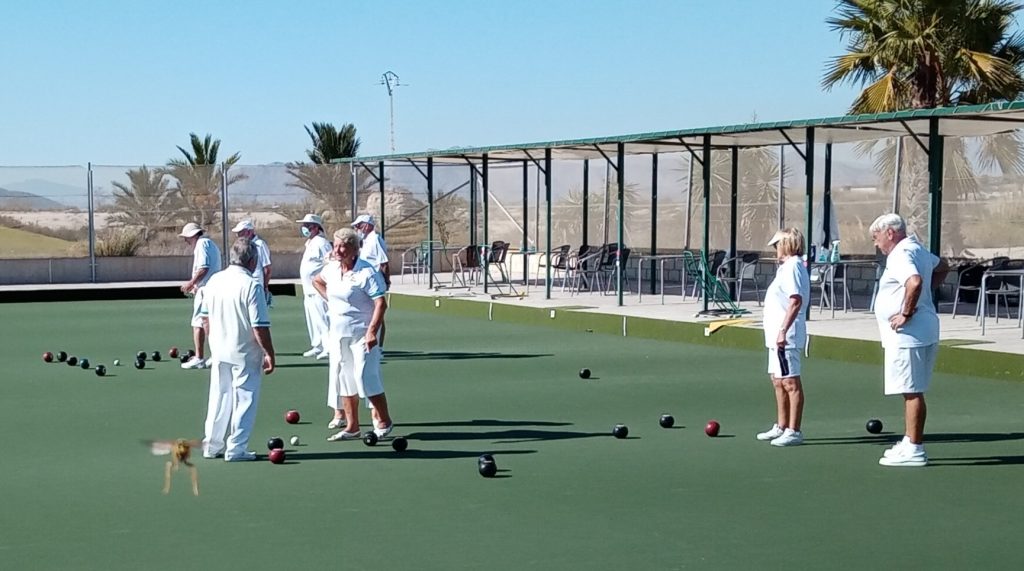 In the Winter League Vistabella  at home to San Miguel won 10 – 4 with 101 shots to 87.
Fridays Southern League games had some cancellations but the Conquistadors at home in the C div. to El rancho Broncos had their first win and what a win 8 – 4 shots for 117 against 69 with some cracking scores Pete Cadwell, Steve Parr and Sue Wilson  39 – 5 and Rosemarie Savage, Ken Savage, Avril Kendall clocking up a 33 – 9.
In the B div. the Picadors did not fare so well against a strong Emerald Ilse Claymor side losing 10 – 2 with shots  73 – 84 though there were some very tight games as the shots show.
Vistabella Bowls Club is sponsored by: Venture Fleet Services, TV Choice, Oneway Services, Serenity Insurance, Carpet Heaven. 
How about coming and have a go at bowling we would be pleased to see you. We can arrange a free session and lesson . You could get hooked it's a fabulous game and a very sociable one you'll meet lots of new friends.
Also bowlers are most welcome, and we are looking for new members. Please contact:  Club Captain –Neil Burrows neilburrows@gmail.com or Charlie Watkins Membership Secretary charlieatpathways@yahoo.co.uk.   Reported by : Montestan