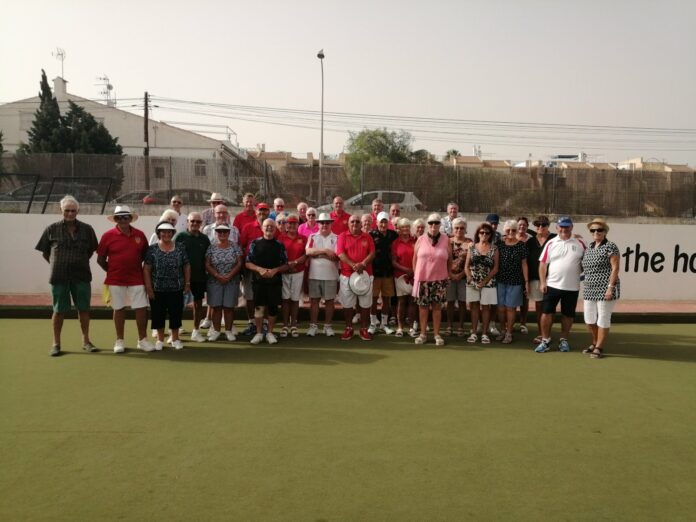 Monday 4th September saw our first evening friendly match against San Luis taking place at San Luis.  Still being a bit on the hot side we encouraged everybody to drink plenty of water!!  6 triples took part with San Luis winning on 4 rinks and San Miguel winning on 2 rinks.  The highest winning triple were Terry Lock, Paul Hayward and Ron Nairey winning 23-7.
On Friday 8th September we had a return match at San Miguel again with 6 triples taking part.  This time San Luis won on 4 rinks, San Miguel won on 1 rink and drew on another.  San Miguels winning triple were Ann Taylor, Jim Taylor and Steve Cantley who won 15-5.
Coaching recommences by appointment on Tuesday 12th September 1.30 for 2pm.  If you require coaching please telephone Dave and Lynn Greenland on 667 207 508.  Also WASPS recommences on Wednesday 13th September for anyone who has bowled before to come along and have a game.  Shoes and bowls available to hire and costs 5 euros per session.