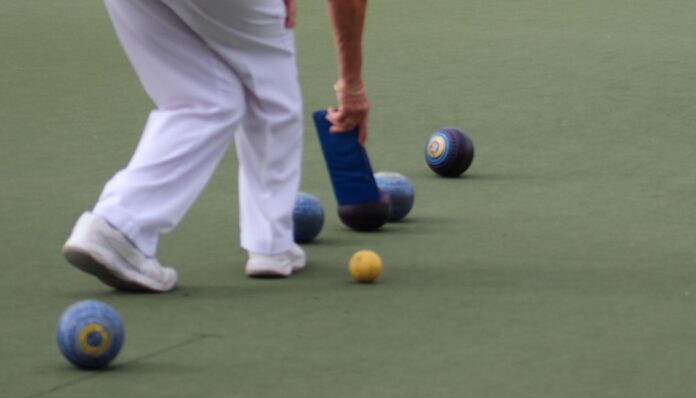 All QBC teams reported back for duty, as they returned to LLB league action, following a lengthy seasonal break.  On Monday, the Pearls travelled to Emerald Isles for their South Alicante league match, where they came away with only 2 points, courtesy of the trips team of G Phillips, T Morgan, Jason P 24-6.
Diamonds meanwhile, started the new year in fine form, recording a resounding 12-0 victory over Vistabella Drivers.  This result sent them to the top of the 2nd div.  Here's the 5 winning rinks – A Bowen, B Elliott, S Cooper 23-17. K Bowles, S Jakeman, A Benson 22-17. G Kershaw, S Hibberd, P Farrell 15-12. K Gordon, D Collings, T Voisey 17-12. P Bottle, A Linley, D Conlon 19-16.
Although Rubies had a bye, they still stay top of div 3.
On Wednesday, Swifts played a rearranged Southern league div 2 match at Emerald Isles against the Claymores.  These 2 triumphant threesomes gained the points, in a 4-8 defeat – K Gordon, D Collings, A Reid 18-14. S Johnston, L Cole, L Miller 20-16.
Then on Friday, Swallows made the short trip to San Luis, where they did battle against the Lions.  Winning on 2 rinks, plus overall shots, meant that a valuable 6-6 draw was secured.  T Morgan, C Dye, M Ward 39-13. A Johnston, M France, C Brazier 23-13, were the successful teams.
The 2nd local derby of the season involving Swifts v Swans, also took place on Friday, when an honourable 6-6 draw was the outcome.  Winning Swans rinks were H Olsen, P & B Rees 21-15. C Bowles, D Gould, K Bowles 18-10. L Armstrong, P Bottle, T Voisey 19-17.  Even though they only won on 2 rinks, overall shots difference gave Swifts an equal share of the points.  Well done – J Cleal, M Holmes, R Lewin 19-10. S Johnston, B & L Miller 22-11.