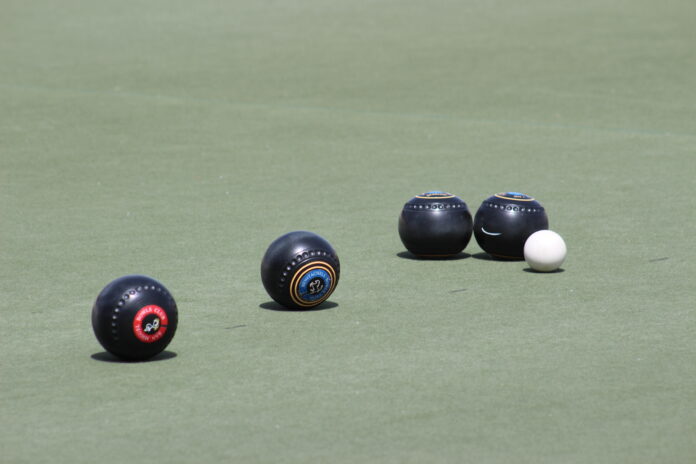 On Saturday 3rd we held our pre-Christmas party at Oasis SL. The function room was sparkling with Christmas lights & trees to get us in the Christmas party mood!! Everyone seemed to have enjoyed the evening; with plenty of food on the hot & cold buffet and dancing to music from Johnny Scott, until we ran out of time, rather than energy (so what if we "Dancing Queens" are slightly older than 17!! we can still have fun) Thanks to Dee & helpers for the organisation and Hannah & the Oasis staff who looked after us so well.
South Alicante League, Enterprise Div. (A) – Monday 5th December; Klingons were away v La Marina Pathfinders and had a really tough morning against a strong team. Unfortunately due to illness + unforeseen & previously planned commitments, we were only able to take 4 trips, so losing 3 more points overall in addition to the 10 shots. Not a good morning; just winning 2 points -10, 62 shots -75. Thank goodness for our winning team: Giuseppe Galelli, Vic Mahomet, Caroline Smyth 38-6. Voyager Div. (C) – Trekkers did not have a match as there are only 7 teams in this division.
Southern League (Div A) on Friday 9th Lions were at home to Vistabella's strong Lanzadores team, Lions held on to 4 points- 8, 69 shots- 92. Winners: Giuseppe Galelli, June & Keith Jones 16-14, Janet Webb, Caroline Smyth, Scott Malden 22-12.
Southern League (Div C) it was a real battle of the big cats; Tigers away v Country Bowls Panthers. The Tigers came out on top 10 points-2, shots 90- 75. Well done to the winning teams: Jane Hamill, John Dowell, Stewart Hamill 15-13, Chris Jackson, Ngaio & Peter Baldwin 17-13, Cas Blay, Dee Hoey, Barry White 19-13, Chris Phillips, Terry Baylis, Keith Phillips 32-9.
If you're interested in finding out more about San Luis BC or bowling in general, come along to
Oasis SL, talk to members; we're a friendly bunch! watch on Monday or Friday match days, or take part in the chicken drive on Saturdays (now changed for winter to 10:00/10:30) or contact Club Captain June Jones for more information: keithjones81@hotmail.com
Sheila Cammack