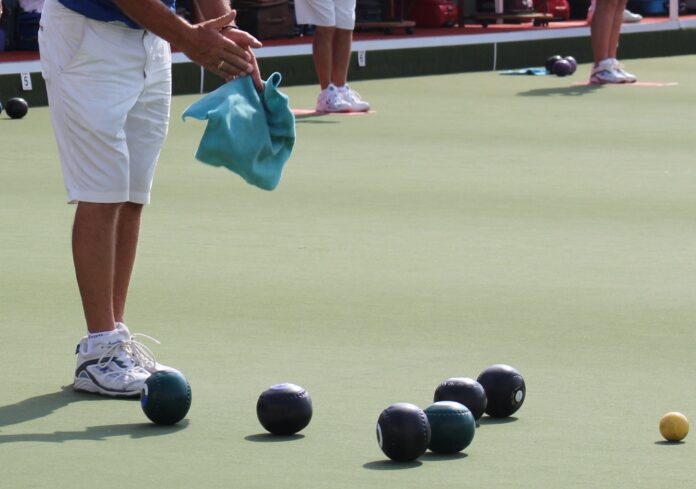 The Maples had a day this week so we start with the Chestnuts away to San Miguel Orcas. In a very tight and competitive match the Chestnuts ran out  8-4 and 95-93 winners. A great result which moves them up to third in the Division.
The Beech entertained Emerald Isle Moonrakers and came away with a resounding 10-2 and 105-67 win. Highest wining rink Barbara Farrington, Rosina Charters-Byrne and Roger Farrington 23 – 8. Highest winning rink, D.Beattie, V Duchart and F.Beattie 17 – 10.
On Tuesday the Oaks hosted San Miguel in a re-arranged match and posted a brilliant 12-0 result.
Winter League saw the Gladiators travel north to Bonalba where they a ran out  8-0 and 75-37 winners with the best winning rink being, Carol Stobbart, Carole Broomfield, Keith Stobbart and Miles.
The Warriors hosted El Rancho and turned in a great performance, 8-0 and 53-33 winners, highest winning rink was Brian Tomlin, Val Duchart, Dave Rae and Steve Watson.
Fridays games saw The Oaks entertained Quesada with a weekend team and despite fighting hard they went down 4-8 and 92-104, our highest winning rink was Sue Bosworth, John Taylor and Andy Miles well done all.
The Cedars entertained a strong San Miguel, finally succumbing to a 4-8  and 88-91.
Finally the Elms were away at San Miguel and despite putting up a spirited fight going down 62-84 and 4-8. Thanks to those who stepped in at the last minute to make up the team.
All in all, not a good day at the office but we will be back next week.
If you enjoy a mix of competitive and fun bowling in a friendly environment at a wonderful venue, If you want to share in and contribute to our continued success, If you are interested in joining our Club, why not give us a call?
Also coaching available either groups or individual, by fully qualified coaches. Equipment available.
Pete Bonsor (Captain) 711 02 08 46 or John Rosati (Secretary) 688 70 93 62
Roll up every Saturday morning 9.30 for 10.00, entry fee 1 euro FANTASTIC PRIZES (honest), non members are welcome and  pay a green fee of 6 euros. This is a great social event each week, food and drink available after.
Come and enjoy our fantastic venue it's a great day out.
Chris Dewar Match Secretary