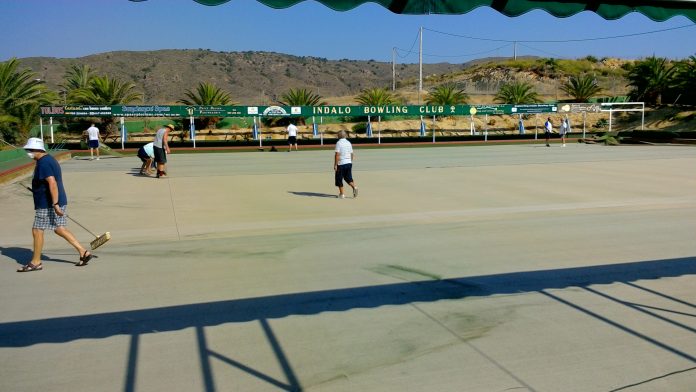 The Indalo Bowling Club near Los Gallardos, Almeria, has just had a brand new Clubhouse, which is nearing completion, having been first talked about nine years ago.
The Clubhouse is connected to the already existing bar and the iconic Indalo viewing terrace – which has been enlarged, including a new viewing terrace on the roof. Room is provided to seat over 60 people at tables and even more for a formal meeting – a similar number of people can be accommodated on the lower viewing terrace, all with great views of the rink.
The Clubhouse and bar will house the original "Founder Members' board" from the year 2000, all the club trophies, plus a list of trophy winners and various display items. The connecting bar has been adapted and refurbished to comply with the necessary rules and regulations.
As well as the new Clubhouse, a new high quality bowling carpet has been laid in place of the old carpet which was eight years old. The new carpet, laid on the very sound and solid base, is already being appreciated by members for its bowling accuracy.
So Indalo Bowling Club is now better equipped to serve the very enthusiastic bowlers of the Almeria area, as well as coping with the ever increasing social life of the Club. This had led to a steady flow of new members in recent months.
The Club is looking forward to hosting visiting clubs and large regional competitions for which the Club is now ideally suited.
Carolyn Micklefield