Sponsored by The Pub, Gran Alacant Insurances, Dialprix,The Belfry and Sunrise Builders.
MONTE MAR TORROS
Monday 28th March
Monte Mar Torros v Country Bowls Bluebirds
The Torros played their first league game for over two years at home to the Bluebirds.
It was a very good start to the league with the Torros winning on three rinks. Well done to the winning teams of Lynne Armitage, Steve Hindle skip Neil Crawford, Sheila Roberts, Chris Harding skip Joan Harding, Colin Bedford, Ian Hamilton skip Phil Goble.
Shots Torros 110 – 57 Bluebirds
Points Torros 8 – 4 Bluebirds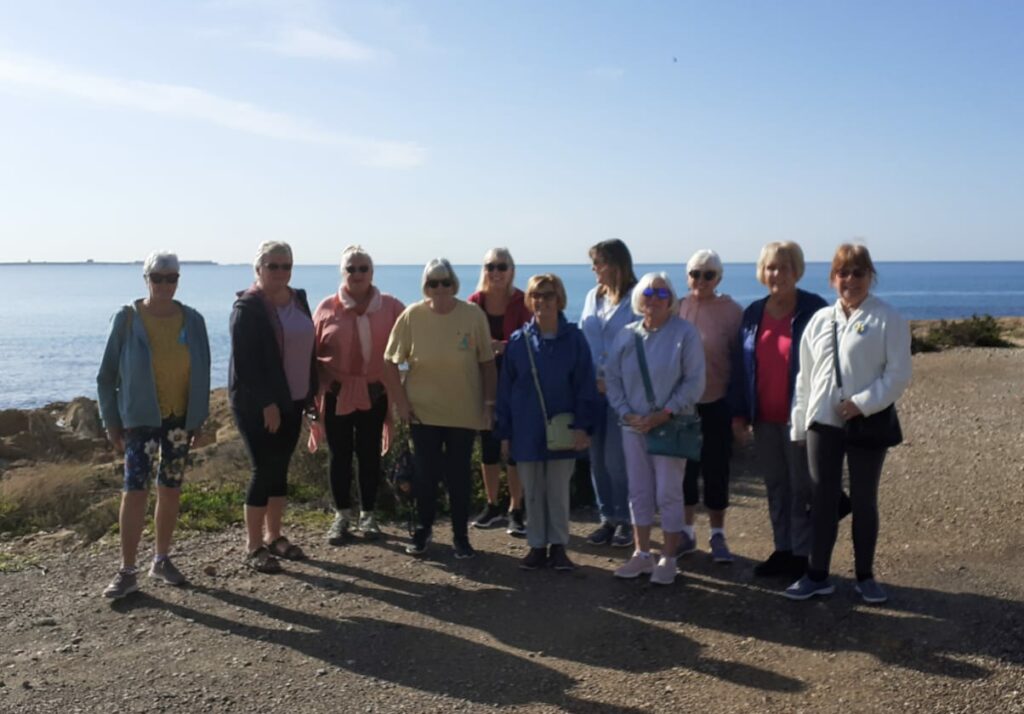 LADIES SPONSORED WALK
Eleven ladies from the club took part in a sponsored walk to raise money for Ukraine.
The walk commenced at the anchor on the coast road and finished at the bowling club. At the club the ladies enjoyed cava and nibbles. Well done to all who took part and thank you to all who donated.