From 20 to 27 Apr this year, I had the pleasure as Bowling Abroad tours manager of working with a green bowling group, collectively known as CHILTERN TOURERS. Based at Poseidon Playa Hotel, Poniente Beach Benidorm, they were treated to 7 days of wall to wall sunshine, only sampling the wet stuff on their route back to Alicante airport.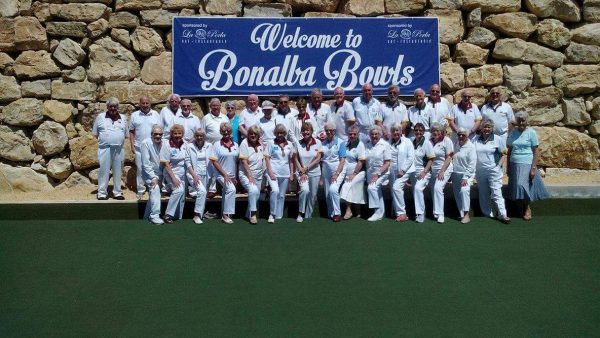 The tour kicked off with a match against Bonalba, then the next morning saw them explore the delightful town of Guadalest, before an afternoon fixture against El Cid. My home club Quesada were the next opponents, before completing the schedule against Montemar then finally Finca Guila.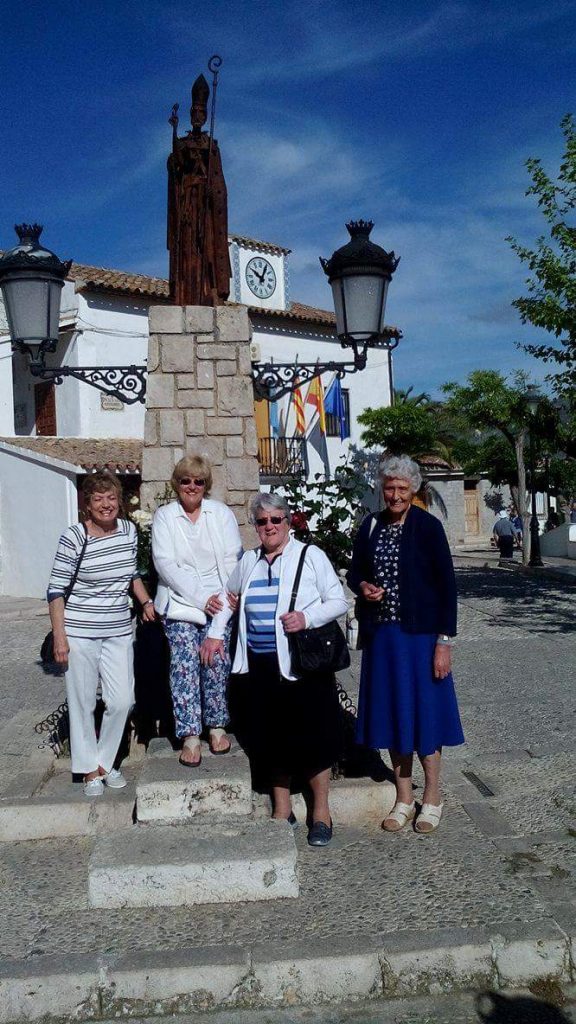 I first encountered Chiltern Tourers 2 years ago in the Costa Del Sol, and hopefully we can be reunited again next year when the Algarve, Portugal will be the likely venue. Group leader Alan Rumble explains how the group was formed:
To celebrate our 50th Anniversary, the Broomwade Bowls Club decided to have our first overseas bowls tour in 2003, following the previous 18 years of U.K. tours. I recall the first which was Costa Del Sol, when they had the worst storms for many years. The beach was awash with sunbeds etc, and we were held captive in a beach bar – so this is Spain?
The party was mostly club members, but gradually we had guest players, and in 2014 the club disbanded. However we still kept together under our new team name, "Chiltern Tourers", which is comprised of players from seven different clubs – Chalfont St. Giles, Aylesbury Town, Cheddington, Waddesdon, Princes Risborough, Handy Cross Indoor and Widmer End Short Mat.
In the same year, we changed our tour operator to Bowling Abroad Holidays, who are excellent in arranging a complete package for the tour. So far, we have had 12 tours alternating between Spain and Portugal. Unfortunately our record is, to say the least, poor! In Portugal we've played 26 games but won only 3. In the Costa Del Sol, played 22 and again only won 3.
The worst is in Costa Blanca, with a record of playing 13 and lost the lot!! However the main "winner" is meeting fellow bowlers at different clubs and enjoying their hospitality, which is what game of bowls is all about.
STEVE HIBBERD