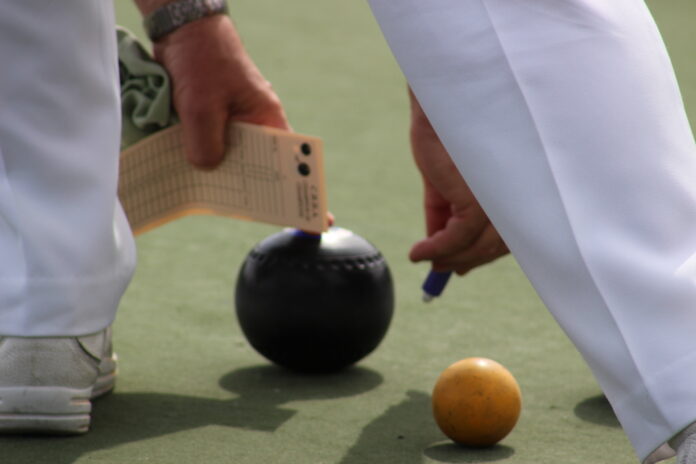 The Maples entertained San Miguel on Monday and in a dominating display they ran out winners by 10-2 and 104-65 losing the other rink by just 1 shot.
Best winning rinks were J.Bright, K.Hardy and L.Bonsor and D.Toozer,C.Broomfield and J.Hier. A great game in very high winds.
The Chestnut entertained a strong La Marina side in the afternoon and it proved a bad day at the office. They lost by 2-10 and 61-91 shots. Winning rink was C.Taylor, P.Taylor and R.Watley.
The Beech also had a hard day away at Monte Mar in very high winds  and they lost out 10 points to 2 and 104 to 65 shots.. Winning rink was D.Beattie, V.Duchart and F.Beattie.
In the Winter League We entertained San Miguel and in a very good game won by 6-2 and 61 shots to 91.
Friday Saw the Cedars visit another strong team from La Marina and in a hard fought game lost 2-10 and 65-94. Winning rink was B.Tomlin, P.Houghton and L.Rudge. We were a player short until the last minute prior to the game but all players gave their best effort so well done all.
On A very sad note we lost one of our long-standing members this week, Vic Young, a real gentleman who will be a great loss to the club, Our thoughts are with Doreen and family at this sad time.
If you enjoy a mix of competitive and fun bowling in a friendly environment at a wonderful venue. If you want to share in and contribute to our continued success.If you are interested in joining our Club why not give one of us a call?
Also coaching available either groups or individual, by fully qualified coaches. Equipment available.
Pete Bonsor (Captain) 711 02 08 46
Keith Stobbart (President) 693 06 53 55
John Rosati (Secretary) 688 70 93 62
Also we have  Joes  roll up every Saturday morning 9.30 for 10.00, entry fee 1 euro FANTASTIC PRIZES ( honest), non members are welcome and  pay a green fee of 6 euros. Food and drink available after. Just turn up before 9.45.
There is also an adventure golf course available for the Husband or wife and children whilst the partners are playing bowls just book at the bar.
Chris Dewar.