Sponsored by The Pub, Gran Alacant Insurances, Dialprix,The Belfry, Sunrise Builders and The Chippy
CHICKEN RUN Sunday 28th August
Twenty two players took part in the monthly chicken run. As it was another very hot day we only played sixteen ends. The chickens were won by Cindy Bedford and Phil Goble  the eggs by Sheila Roberts and Chris Harding.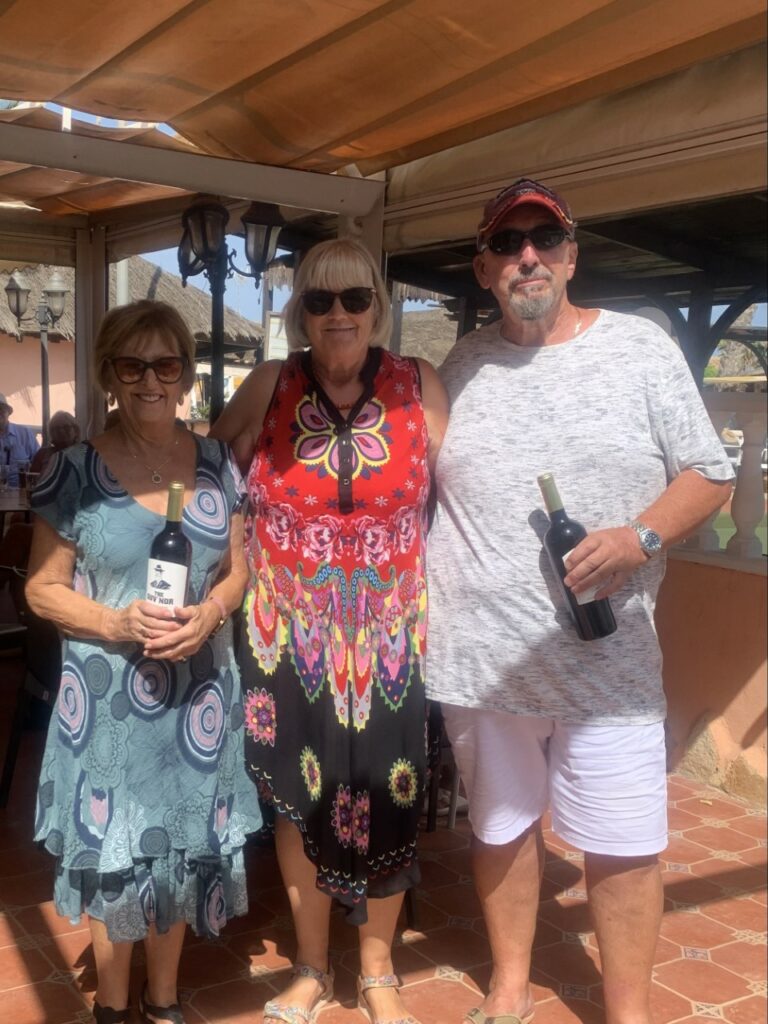 Thank you to Jack Burrell and Tanya Oliver who donated the chickens, Ian and Julia Hamilton who donated the eggs and of course the chickens.
The football card was won by Les Bounds with Swansea.
Thank you to all who attended and Joan Harding, Sue Bounds and Howie Williams for organising another successful club day.
WEEKEND COMPETITION – On the weekend of 10/11th September we held a two day club competition, the ladies of the social committee organised a cake stall and a raffle. It was well supported with thirty six members taking part, plus two reserves, Twelve teams of trips played four games of eight ends over the two days. The runners up were Jim Searing, Sue Bounds and skip Steve Leatherland and the winning team Rita Towle, Les Bounds and skip Ian Hamilton, well done to you all.
The football cards were won by Chris with Chelsea and Joan with Coventry. After the presentation by Cindy and the raffle by Sue we all enjoyed a lovely lunch and drinks at the Belfry. Thank you Cindy for organising a most enjoyable competition and to the ladies of the social club for organising the raffle and the cake stall.
For further information about Monte Mar Bowls and Social Club check out our website www.montmarbowls.com. We are also on Facebook.