It's that time of year again the rains have not yet come, but summer seems to have broken, it's also time for subs to be paid at the bowls club and for all those that migrated in the summer to be flying back.
Saturday 10th September – we have a club game, it's not a official game but just a get together to welcome the new season.
It's our first organised Saturday morning get together and perhaps our first game where we play through the full 18 ends since last season.  It is also the time of year when we make our donation to charities.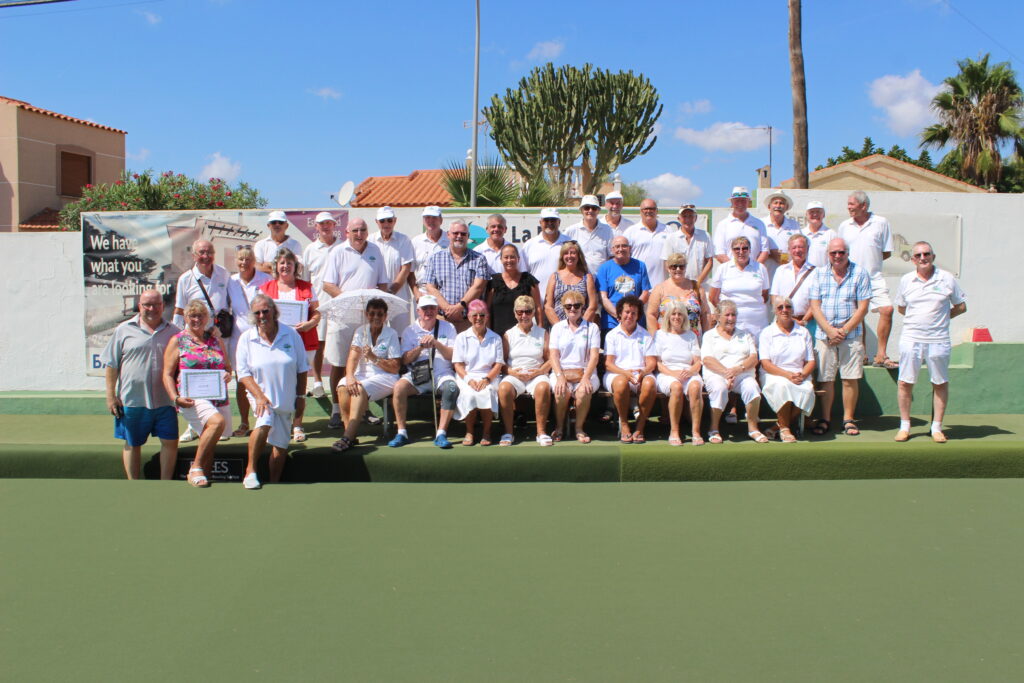 This year we are presenting to the local Cruz Roja (Red Cross) and Asociacion de Ayuda de Necesitado de San Fulgencio (AAN), 2 local voluntary charities that do a awful lot for our less fortunate neighbours on the Urb and our local area.
Our thanks go to them and if you need more information please check their web pages.
The picture shows our President, Shirley Hadaway presenting our Donations to our desiginated charities, our thanks also go to our councillors Samatha Hull Gallon and Darren Parmenter for their support.
What we don't show is our presentation to our winners of the day who were Cliff Rawlingson, Trevor Stemp and Christine Jamieson.  The whole morning was a successful morning's bowling and we would like to thank all those who took part, because without a enthusiastic membership none of this would happen.
Finally and better still if you are interested in Bowls and La Marina Bowls Club in particular please contact Shirley 865756144 where enquires and new members are always welcome.