Tournament dates – 2 / 3 and 4th of Sept. 2022
Following our successful earlier events, following two years of coronavirus pandemic, we have decided to organise this international bowls tournament on the Enschedese Green in the Netherlands.
We invite you to join us in this tournament with a team of 4 players. Men, women or mixed teams are welcome.  We ask you a fee of 10€ pp for the three days.
If you have less than 4 players, we can provide you with Dutch players or other international players to make up your numbers, even 1 player is welcome.
We would like to have your registration before the 1st of July.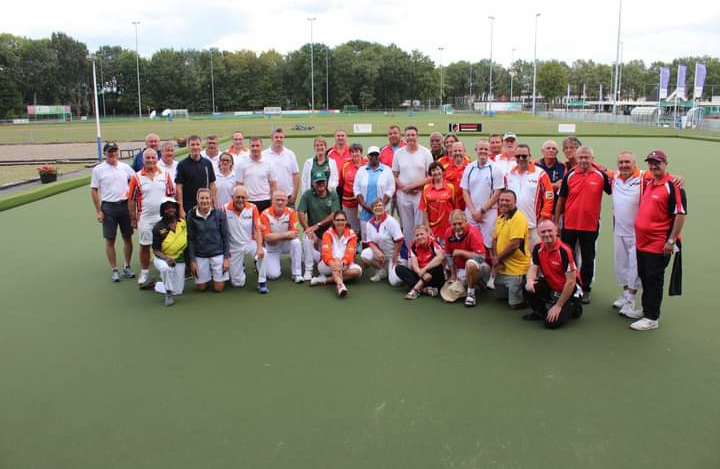 The format stays the same: Fours and Pairs with respectively 2 and 3 Bowls.
On September the 2nd you will have the possibility to train on the green. In the afternoon, but that will be decided depending the number of teams.
September 3rd and 4th we will have the tournament, starting at 09.30.
On the Friday night we will invite you to join us for a Dinner in a local restaurant and on the Saturday night we would like to see you at the canteen for a BBQ with a DJ.
Both events are at your own costs.
Furthermore you can have a breakfast and a lunch at very low prices in the canteen in the Hockey Club, next to the Bowls green.
If you need help in finding a hotel, you can always mail us:
Erik Kamphuis:  kamphuis1967@gmail.com
Piet and Carla Mantel:  p.mantel46@ziggo.nl