Javea Green bowlers turned up at the club suited and booted ready to party and either pick up their awards or congratulate those that did.
The evening began with a sumptuous hot and cold buffet but then the serious business began.
Firstly the Markers and Umpires were presented with embossed towels, then the runners up in the Club Championships were given commemorative engraved glasses.
The award winners were also given glasses in addition to the coveted trophies.
Winners in each category were:
Mixed Rinks
Dee Hamilton, Phil Woodhead, Keith Hamilton, Doug Bacon Mixed Trips Jan Phillips, Velia Wood, Alan Phillips Drawn Aussie Pairs Lynne Eldon, Alan Phillips Mixed Pairs Dee Hamilton, Ken Davey Gents Pairs Paul Brown, Alan Phillips Ladies Pairs Lynne Eldon, Chris Evans Novice Singles Mike Gilbey Vets Singles John Pittaway Mixed Singles Dee Hamilton Ladies Singles Velia Wood Men's Singles Derek Eldon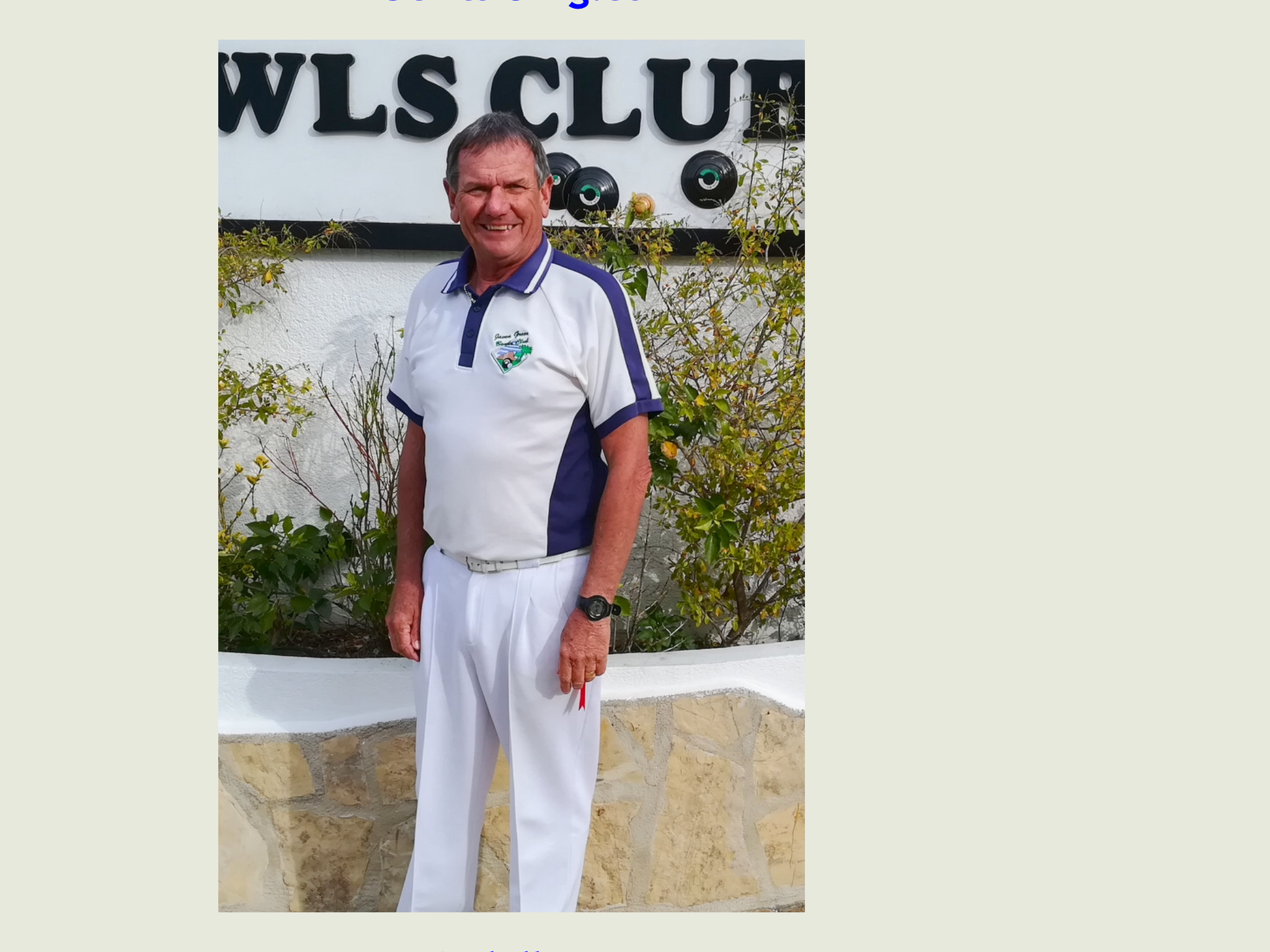 Two final awards were given personally by Mike O'Neil, the Competition organiser. The first award was to Dee Hamilton (pictured) who was the first lady to win the mixed singles in 18 years. Mike commented "Dee is an inspiration to the Javea lady bowlers and proof that you can achieve your goals no matter who you are".
His second personal award was to Ken Davey, the Javea Webmaster for his help and encouragement throughout the competition, updating the championship website on a regular basis.
A special mention needs to be made for Alan Phillips (pictured) who had an incredible Championships reaching 6 finals of which he won 3.
Serious business over everyone felt free to dance the night away.
Javea's Winter League Team travelled to Bonalba and came away with an 8-4 win, not sufficient to keep them at the top of the table. The League title now rests on the last match on Wednesday as the top two teams are separated by only one point.