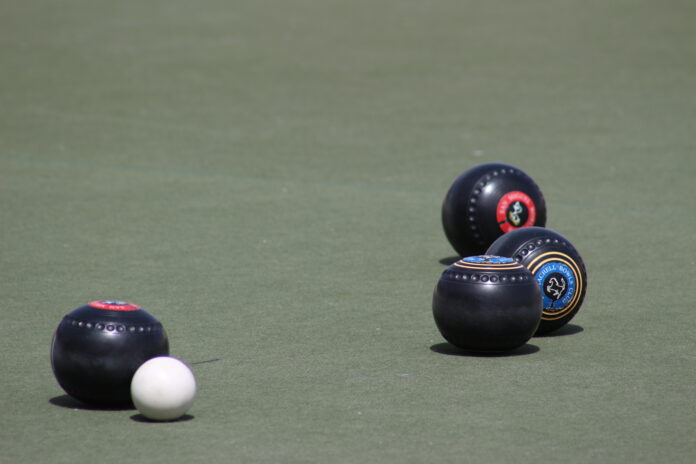 It was a reasonable week for most of our teams, gaining some useful points.
South Alicante League: Monday 6th SL Romulans were at home v Emerald Isle Moonrakers, taking 8 points-4, and close shots 89-84. Winners: Catherine & Noel Morrisroe, Barbara Louis 21-18, Judy Carroll, John Skipper, Gordon Paton, (replaced Dave Blackie) 27-10, Mags Haines, John Dowell, Lyndon Johnson 21-14.
The SL Vulcans, away v Greenlands Beech, shared the points 6-6, shots 92-75. Winners: Ken Stringfellow, Mike Wyatt, John Bagnall 22-7, Lesley & Wayne Howlett, David Whitworth 31-6.
SL Trekkers had a long afternoon, away v San Miguel Stingrays and a real nip & tuck match but gradually the Trekkers pulled ahead to win 9points-3, 90 shots-69. Well done: Bill Webb, Cas Blay, Jim Gracie 20-9, Mary Lockley, Florence Murphy, Bob Bromley 22-19, Chris Phillips, Phil Lockley, Keith Phillips 19-8.
SL Klingons, at home to the San Miguel Dolphins, had a bad day at the office. Points 2-10, shots 67-92. Winners: Mike Veale, Tricia & Pat Reilly 16-15.
Winter League: on Wednesday 8th San Luis had a close fought match, away v Vistabella but unfortunately they didn't get the result they hoped, taking just 3 points-7, 52 shots-65. Well done: Kath Reid, Mike Veale, Neil Morrison, Ian Kenyon 18-15, Tricia Reilly, Keith Phillips, Pat Reilly, Dave Webb 12-12.
Southern League: Friday 10th SL Lions: BYE
SL Tigers, had a close match with a good result at home v Greenlands Cedars winning 8points-4, 87 shots-75. Well done to: Joy Gardiner, Jane Hamill, Jean Cooper 21-18, Mary & Phil Lockley, Bob Bromley 21-15, Chris Jackson, Ralph Jones, Vic Mahomet 16-10.
SL Leopards away v Emerald Isle Outlaws, also had a good result, with points 8-4, shots 79-61. Winners: Ray Watmough, Ngaio & Peter Baldwin 16-15, Kevin McKenna, Derrick Cooper, Lyndon Johnson 23-14, Judy Carroll, Gordon Paton, Barbara Louis 26-6.
SL Pumas had a good win away v San Miguel Commanches taking 8points-4, and excellent shots 112-58. Winning teams: Ken Stringfellow, John Bagnall, Neil Cox 25-11, Lesley & Wayne Howlett, David Whitworth 39-8, Sue Kenyon, Mike Wyatt, Steve Gray 26-7.
If you want to know more about bowling; come & see us; try out OPEN roll ups on Saturday morning (9:30/10:00) & Chicken/egg comp on Wednesday afternoon (1:30/2:00). Make new friends and have Fun!!
Sheila Cammack