Sponsored by Spanish Life Properties
Sunday 2nd April saw the inaugural staging of the Super 3 Singles Tournament generously sponsored by Seagate Wealth Management, Avalon Funerals and "The Club".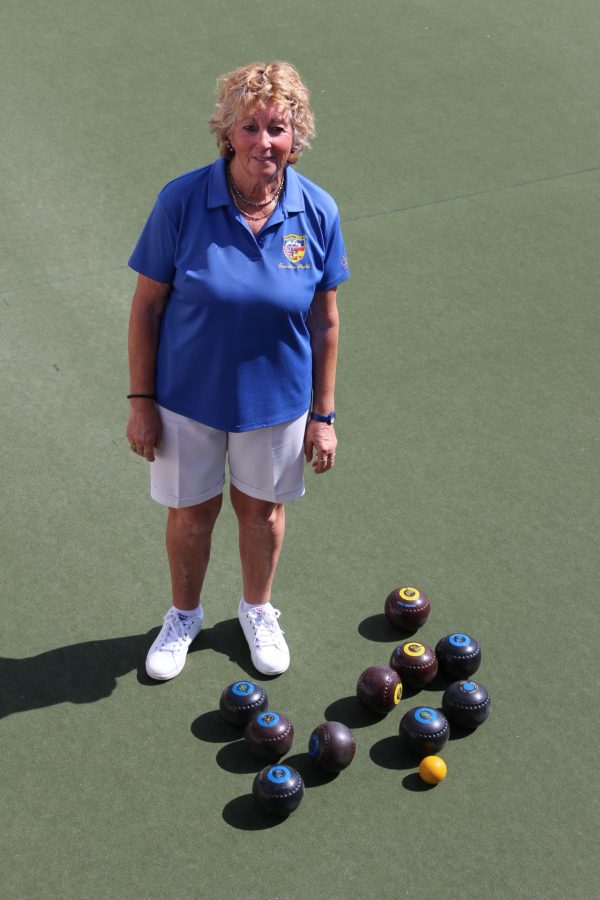 This has been a venture into a new format for open competitions and was very well supported by members of many of the local clubs. Despite the innovative formula the competition ran smoothly due to the Quesada members who gave their free time to act as officials and markers, and also our umpire Brian Gardiner.
This format of 3 woods, 3 ends and 3 sets, produces a very fast game, with each of the 36 players playing three games in the round robin stage. Throughout the day the lead changed hands many times with the four positions for the finals resting on the results of the last five games in the round robin.
The four finalist were all Quesada members with the first semi-final played between Barry Armstrong and John Smyth, with Barry winning 2 sets to nil. The second semi-final was a tighter affair between Sandra Heath and Peter Morgan. Peter took the first set with Sandra striking back to win the remaining 2 sets. So with the final between Sandra and Barry, Sandra produced some quality bowling to run out a 2 sets to nil winner.
The four finalists were presented with their cash prizes by Lorraine from Seagate Wealth Management.
The feedback from all participants was very positive and we hope to see you all again at next year's event on Sunday 1st April 2018.