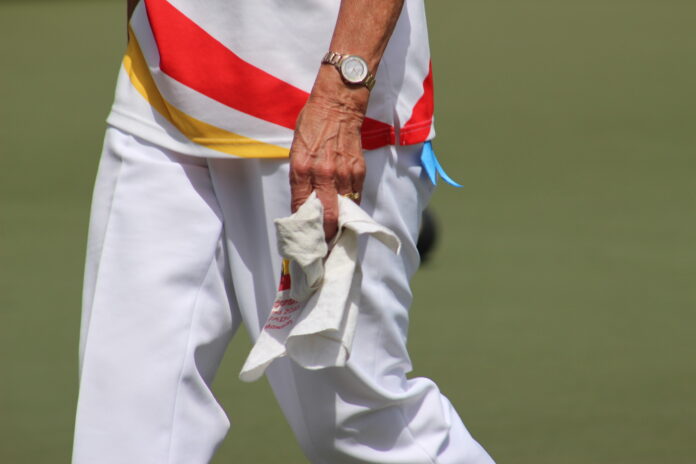 Hurricane Division The Wasps had a day out to Sam Miguel to play the Christians, which resulted with wins on three rinks and we also collected another 2 points for the overall (Shots 84-80) to win 8-4. The winning rinks were; Ann & Jim Taylor with Jim Gracie (22-13). Ramsay Sinclair, John Taylor & Harold Charleton (21-15). Stan Dibble, Derick Biggs & Jean Cooper (14-13).
Harrier Division La Siesta Hornets had a Bye this week.
VCL League The Hoopoes home game was against our other La Siesta team the Parakeet's where both teams were eager to accumulate as many points as possible. As the morning progressed the rain eventually put a stop to the games after 12 ends for the teams which hadn't completed their games. The Parakeets won on three rinks and received a further 2 points for the (Shots 68-60) for a result of 8-4. The Parakeet's winners were, Singles: John Taylor (21-10). Pairs: Anthony Pridmore & Jim Gracie (15-10). Rinks: Pauline Johnson, Stan Dibble, Derek Biggs & David Blackie (11-7). The Hoopoes wins came from; Singles: Judy Carroll (21-11). Trips: Mags Haines, Jim Jarvie & Mike Inns (12-10).
Interested in joining La Siesta members run bowls club, there is George´s Chicken and Egg, every Wednesday 1.30 for 2pm, with Mike & Grahams roll up every Saturday 9 for 930 am. Just pop in or call the President George 865772498 or the Captain Brian 604152834 who will be pleased to give you any further information you may require.