This was the first week of the Spanish National Championships hosted by the Emerald Isle Bowls Club and although the sun was shining, it could be a little chilly in the shade for the spectators.  Our opening discipline was the Ladies Triples. 
Not a good start but the shot difference was kept down by our ladies managing to get some bowls in the head.  Next was the Ladies Pairs represented by Linda Hier and Carol Linehan.  Much the same story as the trips but the ladies fought hard. 
A better performance by our Mens pairs represented by Barry Evans and Jeff Hier.  We still lost but getting closer to that first win.  Next was another Mens Pairs represented by John Jukes and Wayne Osguthorpe.  A very close match indeed but sadly our guys lost by 2 shots.  Our first and only win of the tournament came from the Mens Singles represented by Jeff Hier.  The score was 21 – 10.  Very well played Jeff, a joy to watch. 
The next round was a different story.  Jeff Hier was up against a player who was simply better on the day.  On Friday we had two more Mens Singles to look forward to.  In the morning our club was represented by John Jukes who played a great game but didn't quite make it on the last ends.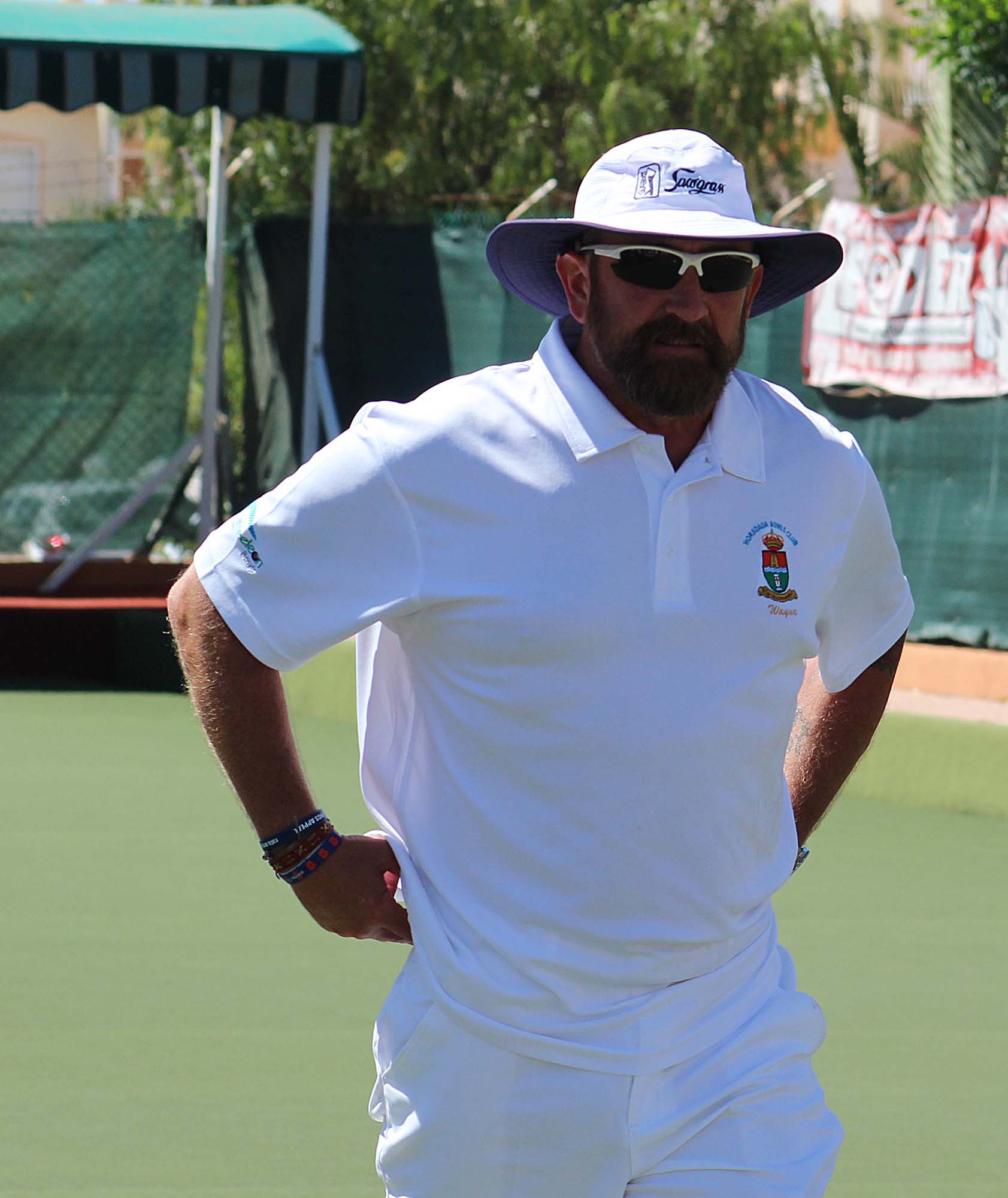 Our hopes were down to Wayne Osguthorpe who played a fantastic match.  The lead going back and forth all through the match.  The score was 17 shots each then the opposition scored 3 shots needing only 1 shot to finish.  Very exciting to watch but alas after another two ends the opposition managed to get the 1 shot needed to finish up 19 – 21.
Very well done to all our entrants.  We may not have gone very far in this competition but the standard of bowling is extremely high and to have representatives in the different disciplines keeps our club right up there with the best.
Let's hope our winning streak continues when the leagues start again at the end of this month.  Keep em bowls a rollin' Horadada!
Horadada offers a warm welcome to new or experienced bowlers, and provides the necessary equipment.  Our roll-up days for this friendly club are Tuesday, Thursday and Sunday mornings.  Please contact Fred Trigwell on 659139129 for more information.