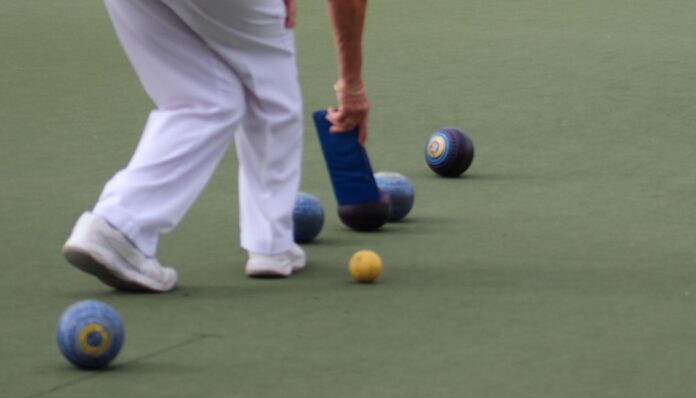 On Monday the Pintos were at home playing Emerald Isle Neptunes and put in some good play, but claimed just the one rink, though others were close run. Barbara Jones, Ron Greenstreet and Geoff Jones 19-29. Lesley Day, Sheila Cox and Mike Cox 12-17. Ria Dukker, Brian Harris and Bob Day 17-12. Chris Ziepe, Dave Haynes and John Ziepe 14-17. Dave Baker, Sheila Millward and Jim Eastwood 6-26.
Wednesday found our winter league team playing host to Greenlands Warriors, although we were beaten on all three rinks, it was a good all-round effort.
On Friday the Mustangs played host to Quesada Swans, there was a bitter wind that made it difficult for cold fingers to grip and control the bowl, but we persisted and drew the match. The Mustangs taking the rinks 3-2 and the Swans taking the overall shots by just three. Frances Johnston, Ron Greenstreet and Geoff Jones 15-12. Lesley Day, Dave Haynes and Marion Haynes 7-26. Sheila Millward, Malc Sykes and Jim Eastwood 13-25. Ann Abbott, Tony Abbott and Keith Longshaw 26-16. Bill Johnston, Judy Foley and Bob Day.
Bowlers of all levels are welcome at El Rancho, for further membership information contact Sheila Cox at micksheilacox@gmail.com.