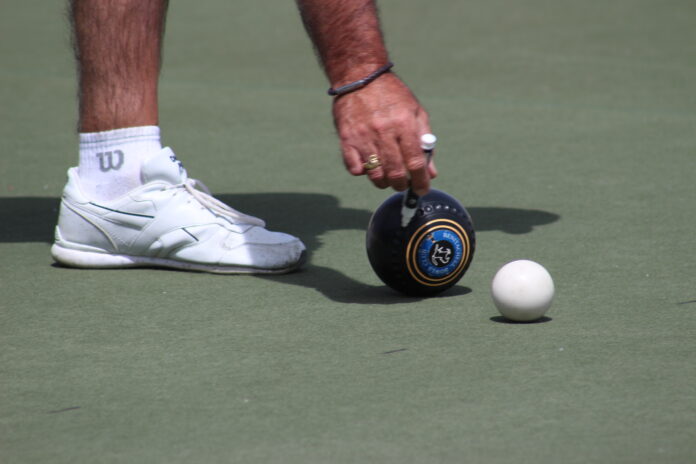 It seems I was premature last week although the leagues had finished we still had a exciting week.  It started on Saturday with the Club's Christmas Dinner organised by Chris Bould and very successful it was too, a 3 course dinner supplied by Paulo and Elena at the complex and some Dance Music supplied by our top DJ, Jim Manning.  Thanks to all those that made it happen and to all those that attended.
This was followed on Monday by the Premier20/20 Knockout.  We had been lucky or unlucky enough to be drawn in the preliminary round which we won for the right to meet Quesada in the first round and what a game that turned out to be – for those that need reminding a single, pair, triple and a four home and away simultaneously.  Away at Quesada we lost 3 games each by only 2 shots, and won 1 by 6 shots – meaning we came away with 2 points to their 6 but with shot difference of 69 each.  At home we won 2 games, lost 1 and with the singles to decide which team goes through.  The singles were 20-20 with one end to play to reach that magic 21, after the last bowl players went up to inspect the head and cannot decide who is the winner.  It must have been measured by 4 different players before it was called a draw (dead end), so a decider had to be played.  It is difficult to know if it is best to have the 1st or last bowl, as it turned out we had the last bowl that needed to win as we were 1 down.  We were so close but alas not quite.  Quesada go through 7-5 but like England Football we were so close, so all I can say is don't waste us Quesada go on to win.  Our shot difference at home was 76-65 in our favour.
Back to the Leagues and the Leader published both the Enterprise and Discovery Divisions, The Explorers are mid table with 45 points and the  teams around them on 50-48-46-44 all so very tight.
Finally Norman (Pathfinders Captain) organised a Christmas Dinner for Tuesday evening for the Seagulls and Pathfinders where he announced that the Pathfinders are off the bottom by 3 places giving us a extra celebration.    Thank you all very much, lets keep up for the New Year.
Dave Hadaway