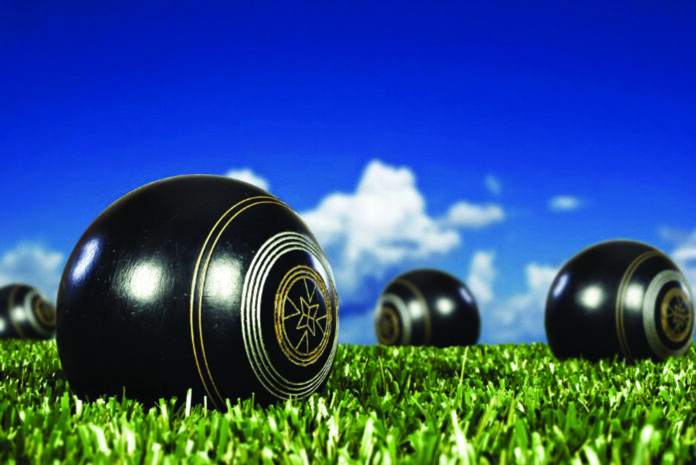 It's been quite a productive week; with our teams gaining useful points to move up their leagues. Dave W organized a group to clean-up the green; thanks to everyone who gave up their time to help – and we held a very amicable Open Forum, which gave members a chance to raise any relevant issues and make suggestions for future projects, again thanks to everyone who participated.
South Alicante League, Enterprise Div. (A) – Monday 21st November; Klingons were at home and had an excellent result v San Miguel Dolphins; 10 points- 2, 104 shots- 79. Well done to: Kath Reid, Mary Lockley, Ian Kenyon 34-11, Helen Hammond, Sandra Burrows, Scott Malden 16-14, Giuseppe Galelli, June Jones, Vic Mahomet 19-10, Margaret Morrison, Caroline Smyth, Neil Morrison 22-20. Voyager Div. (C) – Trekkers had a really tough match away v Monte Mar Matadors; 2 points- 10, 53 shots- 103. Winners: Janet Webb, Bill Webb, Bob Bromley 15-12.
Southern League (Div A) Lions had a great result at home to Emerald Isle Cavaliers, points 8-4, shots 98-76. Winners: Margaret Morrison, Bill Webb, Pat Reilly 16-12, Giuseppe Galelli, June & Keith Jones 24-13, Kath Reid, Mary Lockley, Ian Kenyon 33-12.
Southern League (Div C) Tigers, were away, on an unexpectedly warm Friday afternoon, at Emerald Isle, v Outlaws. After some hard fought battles they also had a great result, 8points- 4 (and oh so close to 10-2!) with 85 shots- 62. Winning teams: Ralph Jones, Terry Baylis, Barry White 25-8, Ray Watmough, Sheila Cammack, Vic Mahomet 21-12, Dee Hoey, Dave Notley, John Dowell 13-11.
If you're interested in finding out more about San Luis BC or bowling in general, come along to Oasis SL, talk to members; we're a friendly bunch! watch on Monday or Friday match days, or take part in the chicken drive on Saturdays (currently 9:30/10:00) or contact Club Captain June Jones for more information: keithjones81@hotmail.com
Sheila Cammack