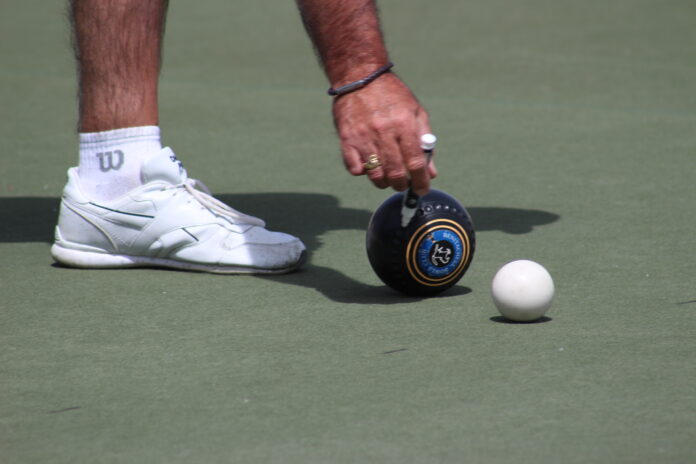 Monday 16th October saw San Miguel Dolphins taking on Country Bowls Flamingoes at home where San Miguel won on 4 rinks and Country Bowls on 1 rink. The shots were 104 to San Miguel and 76 to Country bowls. The highest winning triple was Pat McEwan, Dori Svanbergsson and Ron Nairey who won 30-12.
Also on Monday San Miguel Orcas were away to Vistabella Drivers in the afternoon and came away with a very close defeat on shots.  89 shots to 91 which meant a final score of 5-7 on the day.  The highest winning triple was Anne Young, Paul Hayward and Bob Donnelly.
San Miguels other two teams on a Monday played one another at home in the afternoon where San Miguel Marlins played San Miguel Stingrays.  There were some close games but the Stingrays came out on top winning 10-2.  The shots were 70 to the Marlins and 89 to the Stingrays.  Highest winning triple was Colin Fowler, Graham Barwell and Dave Rogers who won 28 shots to 10.
Wednesday saw the Winter League game against Greenlands Gladiators where San Miguel won on all four rinks.  84 shots to 67.  Some great bowling was seen and the highest scoring rink was San Miguels rink of Anita Brown, Dori Svanbergsson, Derek Farmer and Mike Douglas winning 23 shots to 13.
Friday 20th October San Miguel Comanches were at home to Country Bowls Cubs where the game  ended in  draw  6-6.  90 to 87 shots.  Highest winning triple was Jenny Harvey, Ian Hope and Pat Staden winning 23-15.  San
Miguel Cherokees were away to Vistabella Conquistadors and they had a great 10-2 win over them 103 shots to 63.  Highest winning triple was Dave Sceal, Linda Douglas and Alan Harris 21 shots to-7.