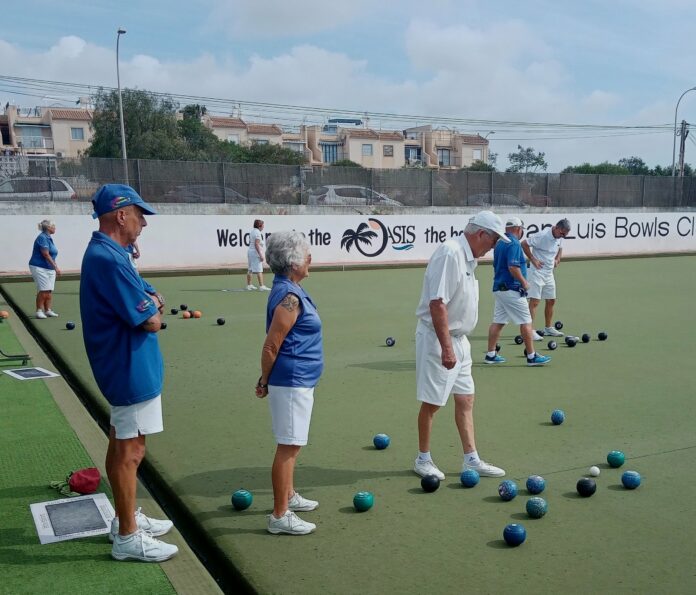 South Alicante summer league
San Luis Wellingtons v Vistabella Fairways
Played in a friendly atmosphere but very competitive. Vistabella tried their best but were beaten to the post. Scores 95 – 89 to San Luis. Two good winning rinks for Rosemary & Ken Savage plus Paul Durham 23 – 14 and Keith Black, Richard Willey & Carol Thorpe 23 – 18. San Luis Wellingtons 8pts Vistabella Fairways 4pts.
VCL summer league.
Emerald Isle Dukes v Vistabella Saxons
Played in very hot and humid conditions all bowlers played extremely well with some very close matches. Well done to Sue Wilson winning her singles 21-17,also Richard Willey & Gary Thorpe(pairs) 17 – 14 and our triples of Denise Howell, Steve Baxter & Carol Thorpe 15-14.
Overall scores 89 – 88 to Emerald Isle Dukes. Result: Emerald Isle Dukes 6pts and Vistabella Saxons also 6pts. Good game.
Contact: Vistabella bowls club- richardwilley321@gmail.com/tel: 698 925 932
Richard Willey (Freddie)