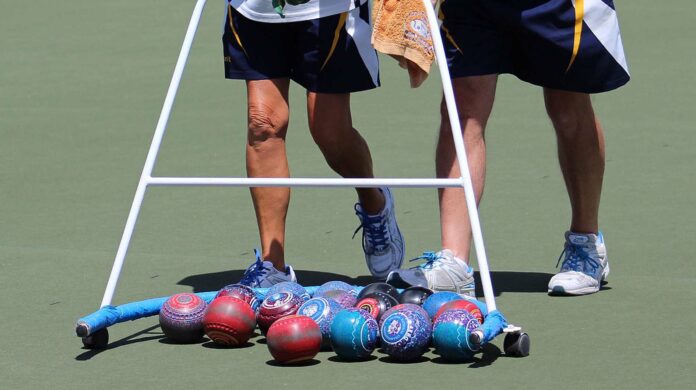 On Monday afternoon the Pintos were at La Siesta taking on their Pioneers, rather less cold than the earlier start, though still chilly at the shaded end. The Pintos had a splendid match, taking 4 rinks against Pioneers 1, a very good away result and the losing rink only lost on the final end. Chris Ziepe, Dave Haynes and John Ziepe 25-11. Dave Baker, Sheila Cox and Judy Foley 32-14. Ria Dukker, Malc Sykes and Diane Yates 20-11. Tony Abbott, Sheila Millward and Jim Eastwood 13-18. Ann Abbott, Dolly Ford and Marion Haynes 22-21.
Wednesday found our winter league team at Bonalba, where they took one of the three rinks, a good effort for an away fixture. Sheila Milward, Ron Greenstreet, Diane Yates and Jim Eastwood 5-31. Ria Dukker, Lesley Day, Judy Foley and Bob Day 25-7. Sheila Cox, Pam Harris, Brian Harris and Mike Cox 9-19.
On Friday the Mustangs were at La Siesta playing Their Golds and were unlucky to come away without a point, but it's only a game, just enjoy the occasion. Bowlers of all levels are welcome at El Rancho, for further membership information contact Sheila Cox at micksheilacox@gmail.com.