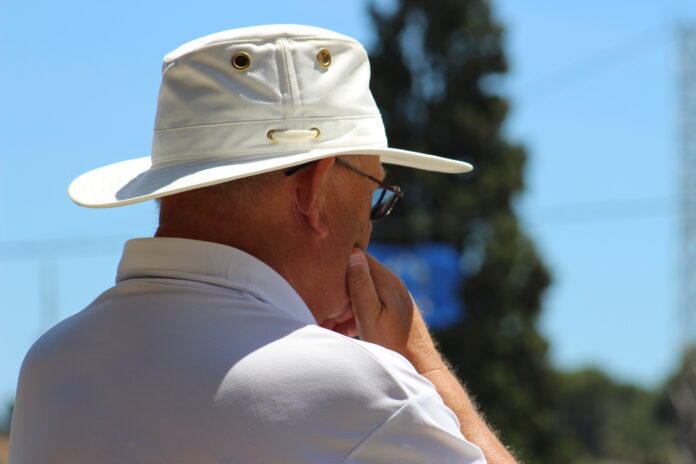 Division (B) The Blues played host to Vistabella Picadors, the game produced some good bowling especially from one of our winning rinks by; Ramsay Sinclair, Martin Harley & Karen Kirk who won by 39 shots (46-7) with the other winning rink coming from; Joan Inns, Ann & Jim Taylor (19-14). The game finished with both teams sharing the points as we collected a further 2 points for the overall (Shots 111-88).
For the Golds it was an away game at the Emerald Isle to play the Claymores, which we secured three rinks together with the overall (Shots 78-68) to win the game 8-4. The winning teams were; Ann & Robert Heath with Ros Stockell (17-12). Pat Moore, Bill & Sue Jordan (17-13). Tracey Paffett, Judy Carroll & Ken Barber (16-10).
Division (C) A Bye for The Silvers this week.
Enterprise The Apollos played there afternoon game at the Emerald Isle   against the Titans who kept the pressure on throughout the game which resulted in a draw as we won on three rinks but lost out on the overall (Shots 76-87). Rink winners were; Joy Gardiner, Derek Biggs & Jim Gracie (21-16). Ramsay Sinclair, Martin Harley & Karen Kirk (17-14). Brian Gardiner, Dawn & John Taylor (15-13).
Discovery The Pioneers were hosted by San Miguel Orcas and managed to collect the points on two of the rinks, with the winning teams being; Anthony Pridmore, Pauline & Lyndon Johnson (19-11). Mags Haines, Gordon Paton & John Skipper (15-12). The game ended 4-8 (Shots 60-105).
Voyager The Sputniks welcomed their neighbour's San Luis Trekkers, which we won well on two rinks and securing another by one shot for a result of 6-6 (Shots 90-100). Rink winners being; Leslie & Wayne Howlett with David Whitworth (24-14). Kevin Jones, Sue & Brian Elkington (25-16). June Whitworth, Peter Ayres & Graham Doel (19-18).
Interested in joining La Siesta members run bowls club, there is always something going on with events being arranged by the social secretary to suit all members. George´s Chicken and Egg, every Wednesday 1.30 for 2pm, with Mike & Grahams roll up every Saturday 930 for 950 am. Just pop in or call the President George 865772498 or the Captain Wendy 633068399 who will be pleased to give you any further information you may require.