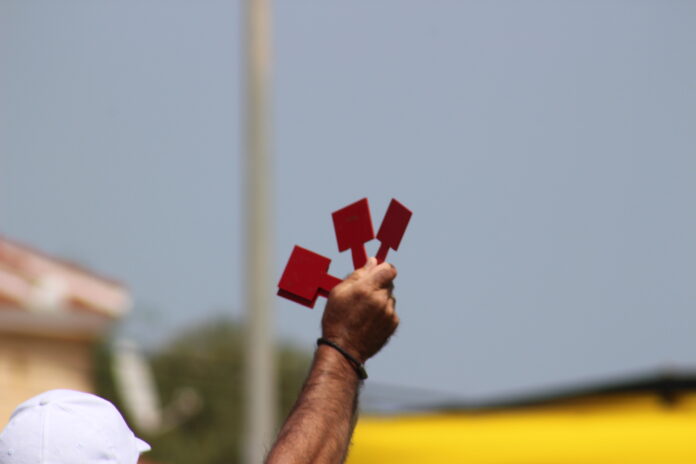 Division (B)
El Rancho was the venue for the Blues playing the Mustangs, which we won three rinks together with 2 points for the overall (Shots 91-66) result being 8 -4. Rink winners were; Mike Inns, Wendy & Alan Ralph (25-7). Joy & Brian Gardiner with Jean Cooper (18-11). Jim Jarvie, Jim Gracie & John Taylor (19-13).
The Golds played host to Quesada Swifts and found the visitors too strong on all of the rinks except one which was won by; Jo Elkin, Irene & Dave Laverick (19-11) making the end result 2-10 (Shots 63-99).
Division (C) The Silvers welcomed Vistabella Conquistadors to La Siesta, which saw some of the rinks have good fightbacks to come close. The game ended with wins on three rinks plus 2 points for the overall (Shots 102-77) with the winning rinks being; Leslie & Wayne Howlett, with David Whitworth (29-7). Kevin Jones, Peter Ayres & Graham Doel (22-14). Tom Heaselwood, Jean & Dave Giddings (19-17). Result 8-4.
Enterprise The Apollos away game was Country Bowls Flamingos who dominated the game from the start and picked up all of the points, the nearest one of our rinks got was within one shot, ending 0-12 (Shots 51-109).
Discovery An afternoon away game for the Pioneers playing Country Bowls Seahawks which resulted with wins on three rinks by; Tracey Paffett, Judy Carroll & Ken Barber (24-7). Gordon Paton, Stan Dibble & Alan Mawer (19-16). Ann & Robert Heath with Brian Fraser (17-15). The game ended with a draw as the visitors picked up 2 points for the overall (Shots 84-86) by a small margin.
The Internal Christmas Hamper game came to a close after 9 weeks with the 40 entrants receiving a different size hamper depending on what position they finished in. Congratulations to the winning team; Ann Heath, Norman Adcroft, Tony Dalton & Jean Cooper.
Merry Christmas and Happy New Year to our fellow Bowlers at all the other bowling clubs.
Interested in joining La Siesta members run bowls club, there is George´s Chicken and Egg, every Wednesday 1.30 for 2pm, with Mike & Grahams roll up every Saturday 930 for 950 am. Just pop in or call the President George 865772498 or the Captain Wendy 633068399 who will be pleased to give you any further information you may require.