Saturday we held the Annual Emerald Isle v The Gate (Dublin) match and I am afraid to say the Gate retained the Trophy in a close game by 3-1. It could easily have been 2-2 but for a last end snatched victory. Well done the Gate great game great afternoon.
The Gate are a team that had 4 Internationals players in the side, the current Republic of Ireland  singles champion and a player that played in Australia with elite players. There were also players with multiple Irish titles to their name, so well done the EI for making a game of it.
Thursday was the second game against The Gate and this time the Isle came out on top 4-2. Hope to see them all next year
Monday saw the Titans at home against San Luis Klingons with the result being a home win by 6-4, aggregate 62-59 winners were A M Gerrard, C Smyth, J Smyth, 19-10 and S Verity, S Elvin, D Gerrard 18-13
Also at home were the Moonrakers playing La Marina Pathfinders. The outcome was a 6-4 aggregate 65-75 win for the home team. Winners were J Ball, I Fay, A Fay 24-18, M Riley, S Adams, M Willicott 19-14, R Adams, K John, P Willicott 16-15.
The Neptunes travelled to La Marina Explorers and slipped to a 4-6 aggregate 63-74 loss. The winners were C Thomas//B Taylor (sub) B Smith P Heaney 19-14, V Cameron, B Elderd, E Bennett 19-18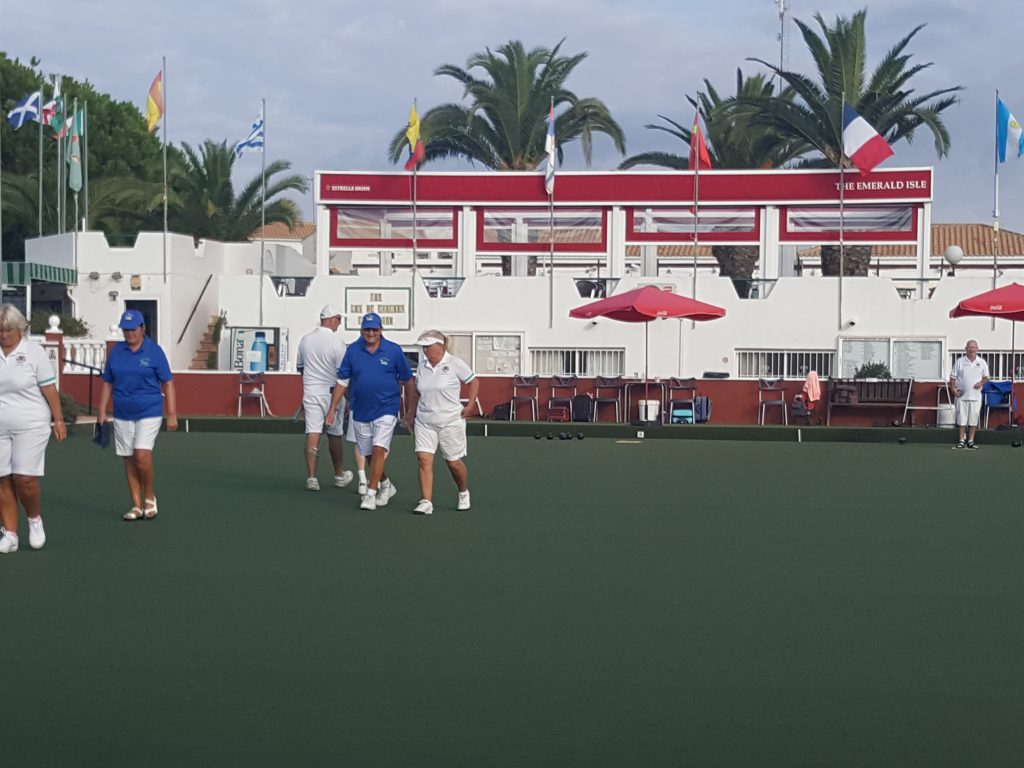 Tuesday afternoon brought the long-awaited return of The Highjackers games to the Isle. Great to see them back. The home team took the game 4:5 to 1.5 so well done to all of those who played
Wednesday saw a weakened Winter league team due to a happy event in Gibraltar for the newlywed couple Gary and Linda Ponsford. Well done to them, and the team at Greenlands came away with 4 points in a 6-4 defeat, aggregate of 57-62. Winners were B Taylor M Veale S Elvin C Lindgren 17-13, S Verity Jo Pering M Odell J Pering.
A drop of rain forced all games on Friday to be postponed
ELWYN MORRIS