On Thursday evening Greenlands travelled to Quesada for our friendly match.
After such a long time since our last encounter it was strange to be playing at a different venue. The usual protocol was observed to keep everyone safe and although the heat was intense we started to enjoy the game.
We had a fair number of supporters with us and I am sure they enjoyed it as much as we did. After the game they all retired to the restaurant for supper. Next week Quesada will be visiting Greenlands and we look forward to that, the score was immaterial as it was a friendly, suffice to say it was a draw.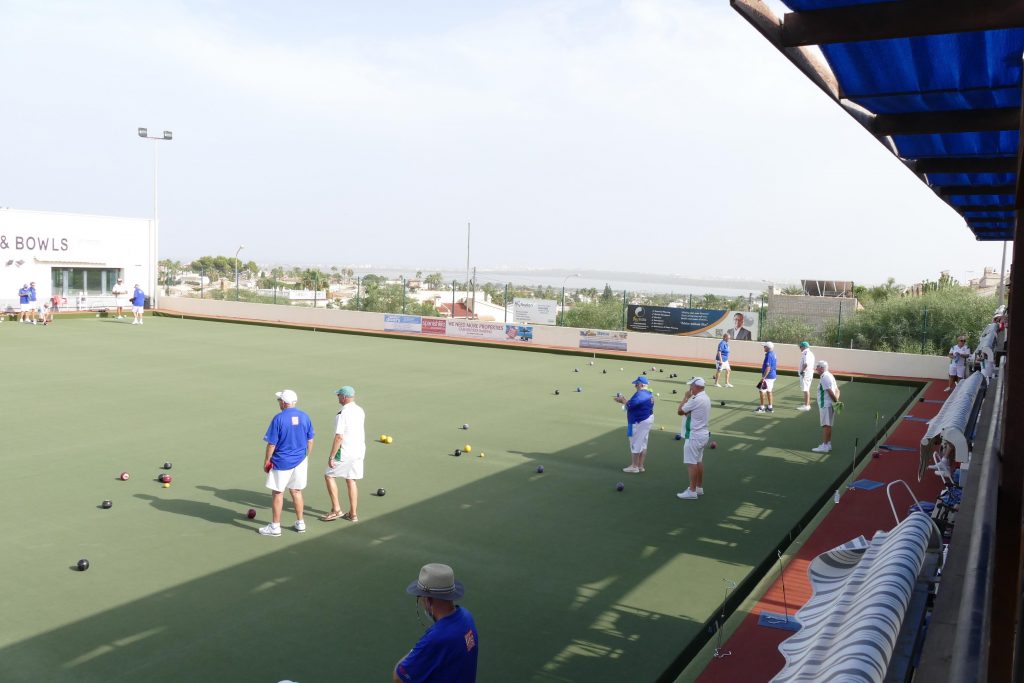 Well done everyone, lets hope this is the first steps back to normality. With a new carpet and underlay on order we have a lot to look forward to for the new season.
We welcome new members so if you would like to come and try your hand you will find it a very rewarding experience plus a good social life. Please telephone Chris Dewar on 698 418 987 who will be happy to answer any questions you may have.