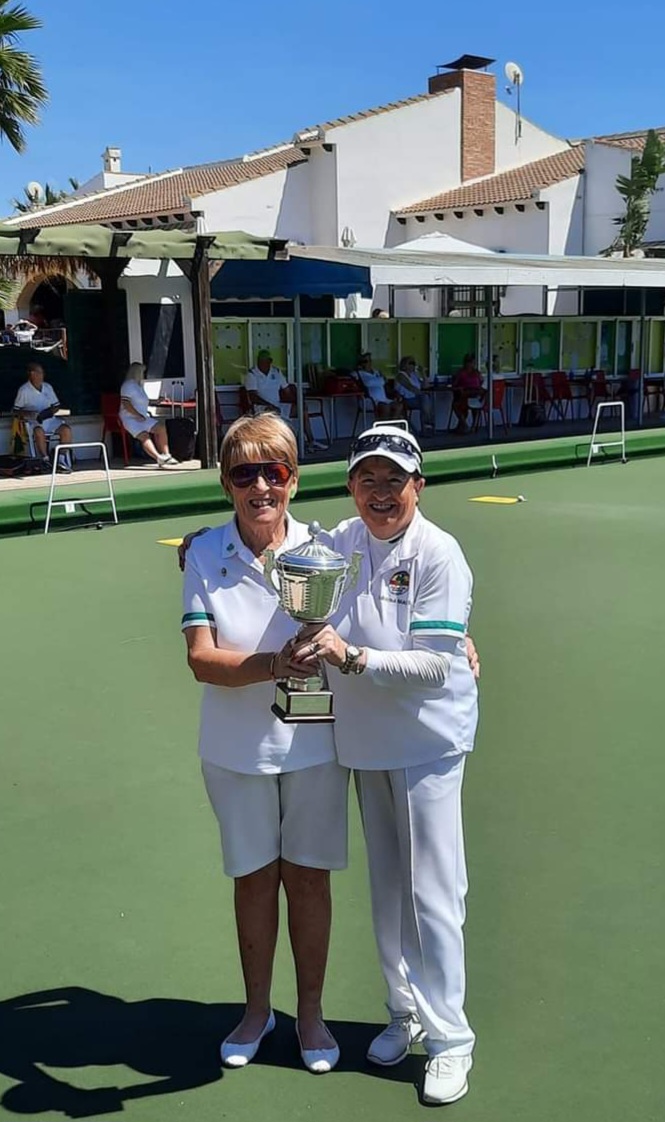 Well done to everyone from the club who took part in the Competition. Finishing on the podium were: Ladies Pairs – Winners: Sabrina Marks and Mary Dyer and Mixed Trips – Runners Up: A M Gerrard, Drew Gerrard, Colin Lindgren
The Vulcans started the week travelling to Quesada Lancasters and they had a fine win 7-5 Aggregate was even at 84 all.
The Victors played at home against a very strong Greenlands Gladiators team and lost 0-12 Aggregate 47-127
Dukes were at Ouesada Sheriffs in the VCL league where they lost 4-8, Aggregate of 73-102. M Dyer 21-19, N Prior S Elvin C Lindgren 23-18.
Earls played at San Miguel Deputies and slipped to a 2-10 defeat, Aggregate of 72-92
Emerald Isle played their monthly game against The Highjackers and home advantage paid off in a close game
SAPS is on Saturday at 13-15 with 2 hours of coaching and Shoes Bowls supplied if need. The bar will be open, all for 5 EUROS
ELWYN MORRIS