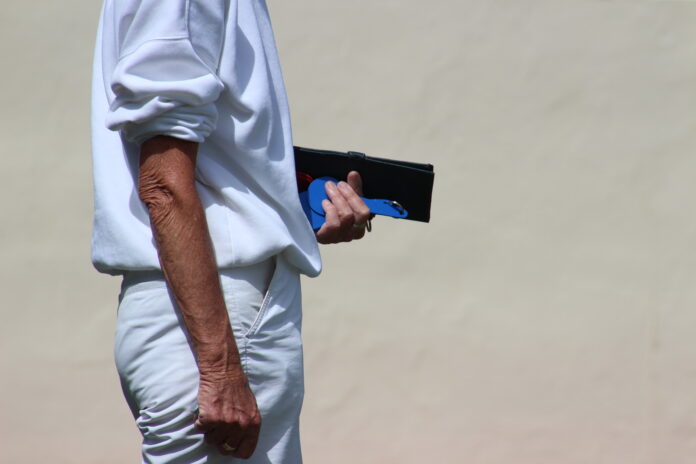 Division (B) – The Golds travelled to San Miguel and were hosted by the Navajos, where we managed to win really well on one rink by; Tracey Paffett, Pauline & Lyndon Johnson (29-9) to collect 2 points but were unable to leave with anymore. Result 2-10 (Shots 70-91).
Division (C) – An away game for the Silvers, Vistabella was the venue playing the Conquistadors, which resulted in good wins on two of our rinks but lost on the others. The game ended 4-8 (Shots 80-98) with the winning teams being; Lesley & Wayne Howlett with David Whitworth (26-13). June Whitworth, Oyvind Lund & Peter Ayres (21-9).
Enterprise Division – The Apollos welcomed Country Bowls Flamingo's to La Siesta, some of the rinks went very close which resulted in a draw on one rink by Skip Harold Charleton's team and wins on two others to end 5-7 (Shots 71-94). Winning rinks from; Joy & Brian Gardiner with Jean Cooper (18-14). Joan Inns, Ann & Jim Taylor (14-11).
Discovery Division – It was an afternoon home game for the Pioneers playing Country Bowls Seahawks, which ended in a well-deserved draw by winning on three rinks but losing out on the overall (Shots 81-99) for the game to finish 6-6. Rinks won by; Mags Haines, Derek Barker & John Skipper (29-14). Judy Carroll, Irene Laverick & Alan Mawer (17-12). Ann & Robert Heath with David laverick (16-15).
Interested in joining La Siesta members run bowls club there is always plenty of social activities, which include Tenpin bowling & Minigolf evenings followed by a meal, George´s Chicken and Egg every Wednesday 1.30 for 2pm, and Mike & Grahams roll up every Saturday 930 for 950 am. Just pop in or call the President George 865772498 who will be pleased to give you any further information you may require.