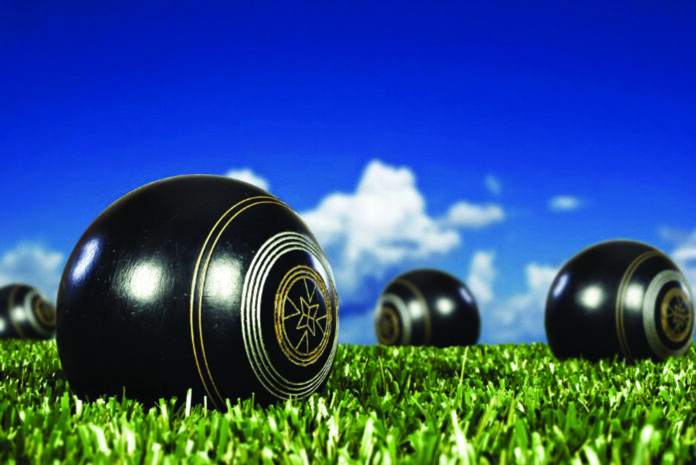 On Monday the Pintos played host to Quesada Diamonds, playing well with both teams taking two rinks and the other drawn. Lesley Day, Sheila Cox and Mike Cox 13-13. Ria Dukker, Brian Harris and Marion Haynes 18-12. Barbara Jones, Geoff Jones and Henry Ryder 17-20. Ann Abbott, Ron Greenstreet and Judy Foley 11-34. Tony Abbott, Dolly Ford and Dave Haynes 20-15.
Wednesday found our winter league team at B.B.C. (Benitachell I believe), a fair run out for a bowls match, but hopefully they enjoyed the trip. El Rancho were unfortunate in coming away without a point, but we play for fun and pleasure, rather than the win. Frances Johnston, Bill Johnston, Diane Yates and Keith Longshaw 13-28. Lesley Day, Ron Greenstreet, Bob Day and Henry Ryder 9-21. Sheila Cox, Pam Harris, Brian Harris and Mike Cox 10-25.
On Friday morning the Mustangs played La Siesta Blues at home in the final league match before Christmas. The Mustangs took 2 rinks to La Siesta's 3 but played well but sometimes not quite as well as your opponent, but that is what sport and competition are about. Sometimes the score does not determine how well you have played.
Debbie Ham, Bob Day and Adrian Ham 19-15. Tony Abbott, Frances Johnston and Keith Longshaw 16-14. Ann Abbott, Kevin Henry and Diane Yates 7-25. Lesley Day, Dave Haynes and Marion Haynes 13-19. Bill Johnston, Judy Foley and Henry Ryder 11-18.
Bowlers of all levels are welcome at El Rancho, for further membership information contact Sheila Cox at micksheilacox@gmail.com.