The final was played at Montemar between the Winners of the Southern League Division A, Quesada Swallows and the Northern League Winners, Javea Green. This is always a closely fought contest which was between the same two teams as last year, but this year Quesada had the edge from the beginning, building up an early lead on two Rinks, and being very close on the third.
This continued throughout the game, although Javea drew ahead on the third rink to make the Final score 2 Wins to Quesada and 1 to Javea.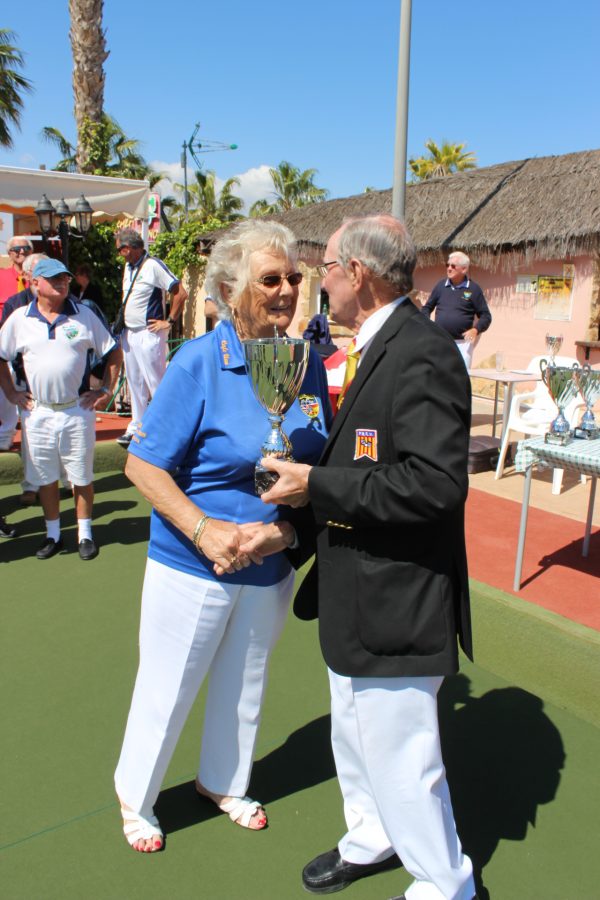 The presentations followed, as well as the presentations to San Miguel Mohawks as Winners of Division 2 and La Siesta Paraketes as Winners of Division 3. The day finished with both teams, and spectators, having an enjoyable lunch. Many thanks to Montemar for allowing the use of their green, to Ken Hope, in this his first year, for organising the Leagues, and to Bill Young for Umpiring.