Sponsored by The Pub, Bowling Abroad, Avalon, Lounge D, Rogers, La Piazza and The Belfry.
CAPTAIN v CHAIRMAN
On Saturday 30th March we held our annual Captain v Chairman competition. Played on a lovely sunny morning, it was a very competitive  competition played in good  humour. This year it was the turn of the Captain's team to win, Chairman Chris Harding presented the cup to Captain Chris Merry and Vice Captain Jan Gatward. Following the competition we all enjoyed a lovely buffet and drinks at LoungeD.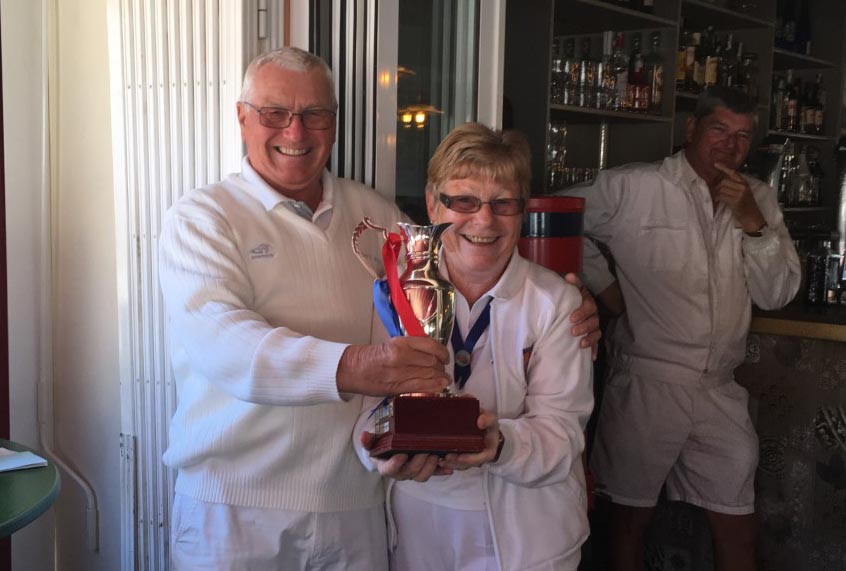 WINTER LEAGUE Wednesday 3rd April
This was Monte Mar last match of the season and it was against a lovely team of players from La Siesta. We won on three rinks and lost on two. Afterwards  we had a meal at the Belfry restaurant which was enjoyed by all. Winning rinks Pauline Merry, Ronnie Cairns, Danny King skip Chris Merry, Sheila Roberts, Chris Harding, June Young skip Alan Ashberry, Gina Hindle, Harry Dobson, Janet Gatward skip Jack Burrell. 
Shots Monte Mar 94 – 79 La Siesta. Points Monte Mar 8 – 4 La Siesta.
Well done to the squad and thanks from Dave Melville and Chris Merry.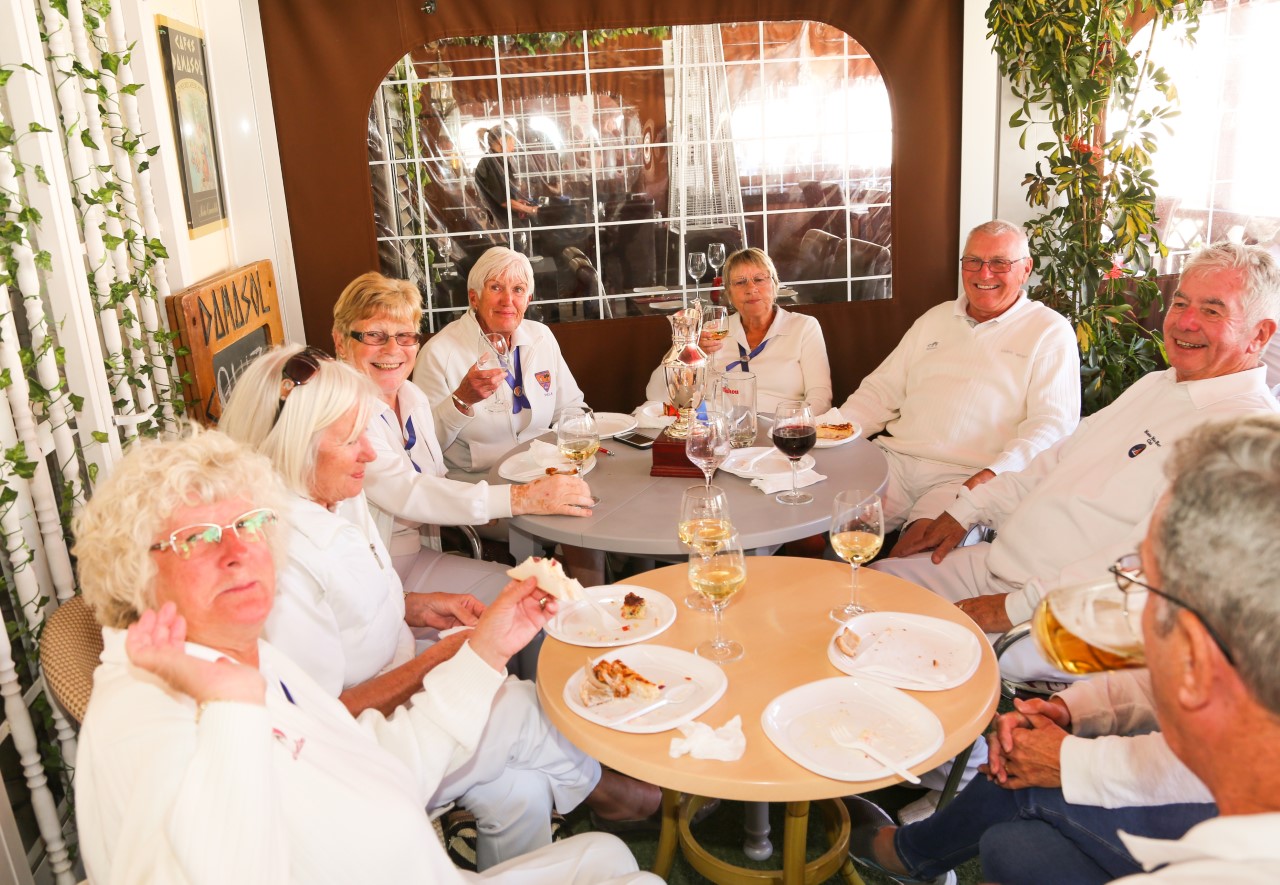 For further information about Monte Mar Bowls and Social Club check out our website  www.montemarbowls.com or email us at info@montemarbowls.com. We are also on Facebook