Bill Young (1933 – 2018) – Monte Mar Bowls Club
Bill Young was a bowler, an umpire, a coach and a Yorkshireman.  Even so he always found time to talk and this talk was mainly about bowls but also about his other loves, Boxing and Rugby League.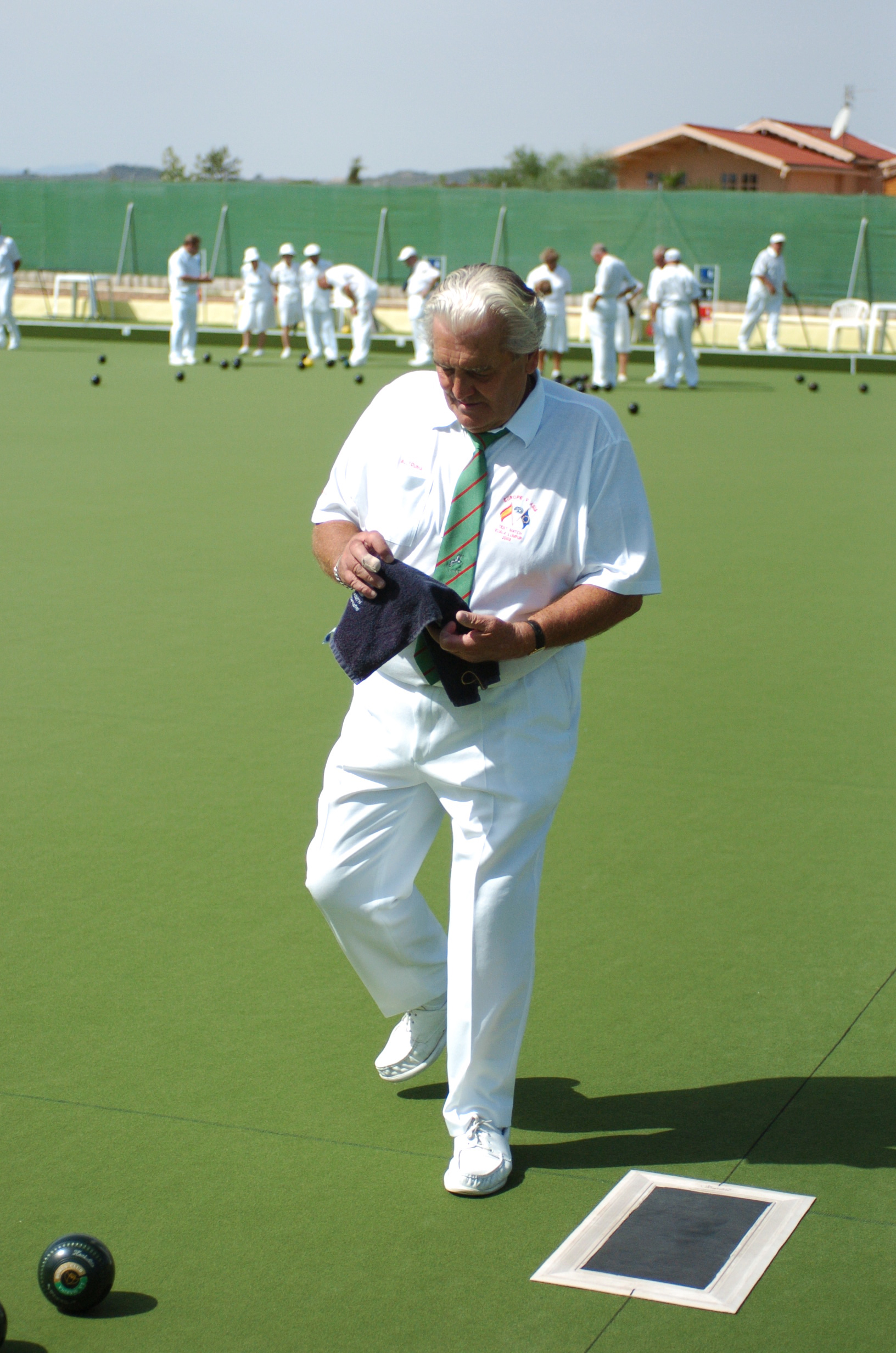 Bill had two periods as a member of the Monte Mar Club, the first being in 2007 when he joined from La Marina.  He stayed at the club until 2011 when he joined the club at Greenlands for a  year, again returning to Monte Mar in 2012.
Whilst at our Bill was the recipient of several trophies in the club competitions both at as an individual and a part of teams. He has several entries on the club honours board as testament to his undoubted bowling ability.
Bill was also part of the winning trips in the SABA 3-day trips weekend in 2008. He participated in many tournaments organised by other clubs both on the Costa Blanca and also in the Mojacar area.  During the last few months Bill was in winning teams at both San Luis and Bonalba clubs in their respective tournaments.
As many fellow bowlers will know, Bill was very forthright in his views but this was because he was very passionate about the sport of bowling.  Over his time whilst bowling in Spain he had competed at every level and had a record he could be proud of.  At our club Bill assisted in coaching new bowlers and guiding those who were not so new when they needed help. He was also a member of the club committee at one time.  He also undertook umpiring requirements when needed and looked after the club umpires kit. He would always offer assistance to all club members.
Our thoughts go out to the family
To his friends on the bowling scene,
He will be hard to replace Monte Mar
Especially with his desire to win,
His attitude was always the same,
You got what it said on the tin.