The Scottish Para team are currently being hosted by Quesada and El Rancho Bowls Clubs as they ready their two teams for the 2018 Commonwealth Games to be held on Queensland's Gold Coast in April, with a number of games against local opposition.
Having arrived late on Saturday afternoon they took no time to get into their busy schedule with their first game against Quesada Bowls Club on Sunday morning.
They were welcomed onto the green by the National Director of Bowls, Bob Donnelly, who said how delighted he was to host yet another Scotland representative squad in Spain. Team Manager Gary Fraser responded by emphasising how important the camp in Spain would be as part of the squad's preparation to the Commonwealth Games.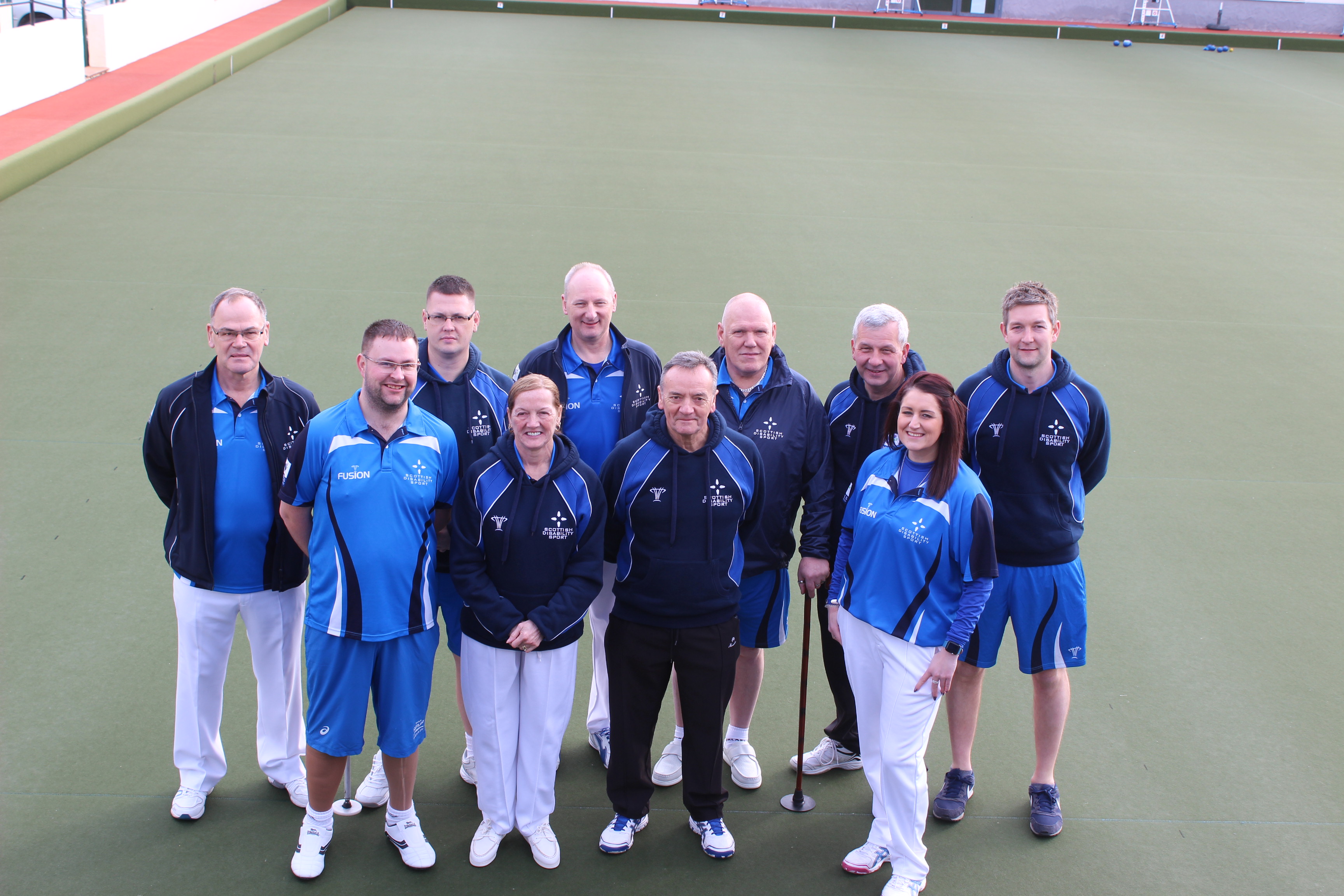 Following the introductions the serious business of the week then got under way with Caroline Smyth and Peter Morgan of Quesada playing a pairs rink against the silver medallists from the 2016 Eight Nations Championships, Irene Edgar and Robert Barr. Mel Highland, Jaqui Johnston and Fred Roberts meanwhile, met Scotland's Michael Simpson, the 2015 Singles World Champion, Martin Hunter and 2016 Scottish Champion, Mike Nicoll in a triples match.
During the course of the week Team Scotland will be playing a triple and a pair against a selection of local bowlers at each of the following venues:
Monday 5th February: One game at El Rancho commencing 2.30 p.m.
Tuesday 6th February: Two games at QBC at 10.00 a.m. and 2.30 p.m
Wednesday 7th February: Two games at El Rancho, 10.00 a.m. and 2.30 p.m.
Thursday 8th February: At El Rancho, morning training and team dynamics session with Sports psychologist. 10.00 a.m. to 1.00 p.m.
Evening game at QBC under floodlights 5 p.m. start.
Entry to all of the venues is absolutely free so do go along and support the Spanish team and enjoy a rare opportunity to see some world class bowling played on local greens.
The Scottish squad is the latest of a long line of International Bowls teams choosing to train on the southern Costa Blanca in preparation for their appearance at a major competition.